Fleecy Coned Yarn
This is a beautiful, fluffy man-made yarn ON CONES!
High loft and lightweight, this yarn is perfect for scarves, shawls and sweaters! Soft as a cloud, you can even wrap a baby in this gorgeous yarn!
Knit on any machine!
Hand washing is recommended, but it is easier care than mohair.
Adding lace or needles out of work allows the loft and fuzzyness of the yarn to bloom.
We LOVE this yarn in Fisherman rib (on the mid-gauge/bulky).
NOTE: Brume is off-white/light beige. Cloud is off-white with a grey cast. Samples are available,
Contact us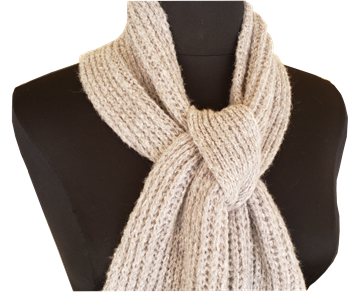 NOTE: Be sure to steam your swatch before measuring. This yarn shrinks considerably with steam.

Standard gauge T9: 8sts/12 rows
Mid Gauge T5: 6 sts/ 10 rows
Bulky T5: 5 sts/ 9 rows
NOTE:  This yarn is ordered twice a month - on the 1st and the 15th of each month.
Depending on when you place your order, expect to receive your yarn approx 10-14 days after the order.
We will let you know when the yarn leaves the UK and will send you tracking information about your order.
| | |
| --- | --- |
| Total Colors: | 5 |
| Yarn Weight: | Fingering Weight |
| Gauge: | |
| | standard/ mid/bulky |
| Yardage: | approx 2900 ypp |
| Cone Weight: | 400 gram cones |
Select Colors and Quantities
Priced per cone