click to enlarge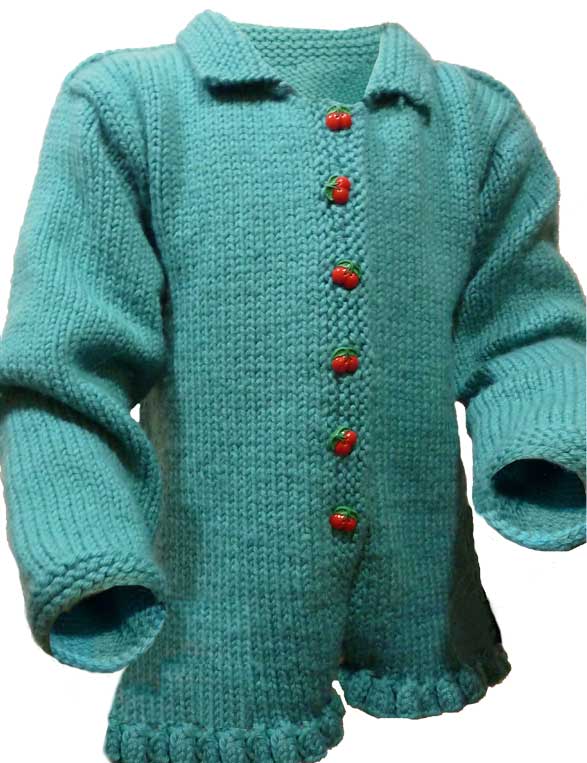 Soozknits Girl's Ruffled Cardi
by Sue Corcoran
Ease: Loose (4 to 5 inches ease)
Child Sizes sizing chart
Child's drop shoulder cardigan featuring ruffled hem and garter stitch bands.Pull out your hand knitting needles or your garter bar for the accents on this cute-as-a-button cardigan.
Use the Knit it Now button band calculator to take the guesswork out of placing your buttonholes.
The Designer, Sue Corcoran asks:
"Is the ruffle tricky? Yes, if only because it is a lot of stitches."
---
Pattern Elements (6 pieces)
Back Ruffle
Front Ruffles
Back
Front
Sleeve
Finishing Instructions
Material Needed
Sample was knit in
Jaggerspun Super Lamb 4/8
Size 4 took approx 250 grams.
A beautiful 100% Merino Wool. There are 28 colors to choose and it's washable!
Purchase This Pattern
With the purchase of this pattern you will be able to generate this pattern 3 times in your own specified yarn gauges.

Beginner

Subscribers have NO limits on the number of times they can build this pattern