Original Pattern and Recommendations
Knit it Now Perfect Fit Dynamic Pattern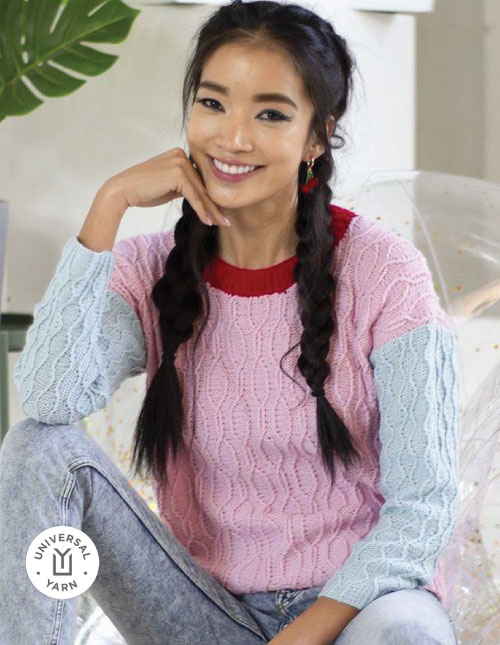 Through the Eyes of a Machine Knitter
The simple shape and easy knitting of this pullover provides a canvas for your choice of stitch patterns.
Yes the original has all-over cables, but any highly textured stitch pattern can be used for a similar effect.
The yarn used for the original is suited for great stitch definition.
Did you notice the small slits on the side seam hems? These are easy to incorporate for an updated touch.
HK Original

MK Substitute

Cables
Dust off your ribber and hand manipulate cables
~ or ~
Substitute a textured stitch pattern
Dropped shoulder styling
Easy Knitting!
Dropped shoulder styling
With a Knit it Now pattern, choose any sleeve style