Want to Learn more about DesignaKnit?
DesignaKnit is a very powerful software that can be used on so many ways. The learning curve can be a bit overwhelming ... here are some excellent resources to help you get the most out of your investment.


Knit it Now Learning Library
Printed Books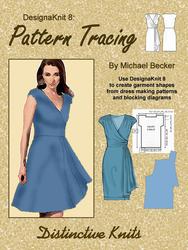 DesignaKnit 8 Pattern Tracing
Take commercially produced, printed dressmaking patterns like those produced by Vogue, McCalls, Burda, etc and make it into a garment shape ready to knit in DAK 8.
DesignaKnit Pants Drafting
Mike Becker's outstanding workbook, takes you through the measuring and drafting process to create your perfect basic pants pattern!
DesignaKnit 8 | Standard and Original Shaping
Written in Eileen Montgomery's clear and concise style, this is an excellent "exercise book" for anyone interested in designing their own garments with DesignaKnit.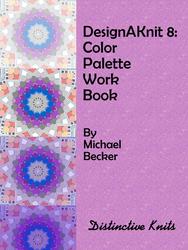 DesignaKnit 8: Color Palette Work Book
The color palette in DesignaKnit 8 has a tremendous number of features that can make your stitch pattern designs much easier to create.
DesignaKnit Templates and Cut-Away Shapes Learn to make neckline templates using the program and an existing .SHP file. Cut away templates are used to cut out armholes, shoulder and neckline details from sweater blanks. Or you can use it to correct a sweater piece that has turned out too long or too wide