Ramona Phoenix Cowl Kit
Why should hand knitters have all the fun?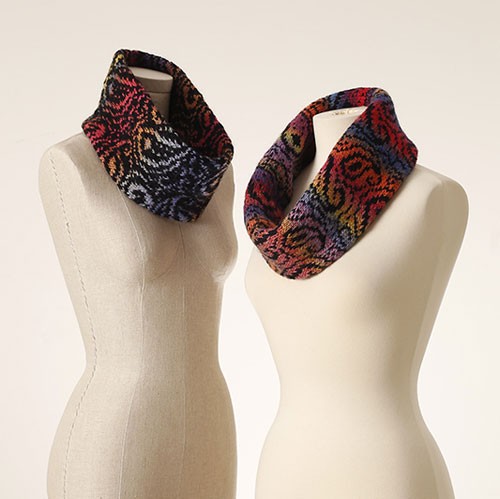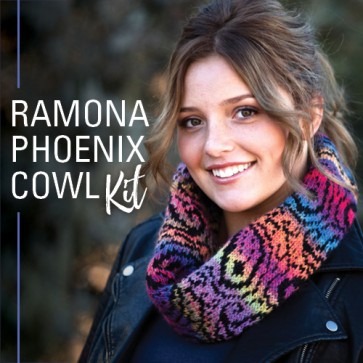 Only $24.99 $39.99
Mid-gauge or bulky machine
22 sts and 23 rnds = 4" in charted pattern
Buy This Kit here
and support Knit it Now
Knit this beautiful, colorful cowl on your machine
Discover fabulous colorwork with this beautiful jewel-tone gradient cowl.
This exclusive kit is a reinvented popular pattern now made in worsted-weight yarn for faster results!
Although the HK pattern is knit in the round, you can knit the cowl flat and neatly add a seam.
Patterning machine (punchard or electronic):
Copy the designer's stitch pattern or choose one of your own!

Non-patterning machine: (LK-150 or other)
Knitting this on a non-patterning machine would be tedious, but not impossible. Choose a more symmetric stitch pattern to make manually selecting needles easier.
Want help in knitting this on the machine? Want to create your own cowl?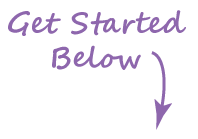 Knit the Kit or Do-it-yourself - SKILLS YOU NEED
Although the pattern in the kit is knit in the round, machine knitters can knit this flat.
The cowl is basically a long rectangle.
The beauty is in the yarn, colorways and stitch pattern.
If you can knit in Fairisle, YOU CAN KNIT THIS!
TIPS : Whether you knit from the kit or design your own:

Swatching is not optional
For easier seaming, maintain the edge stitches in a single color. In other words, don't carry the stitch pattern (and color changes) all the way to the edge stitches
Cast on with waste yarn and ravel cord (scrap on) and Scrap off
If you seam the long edges first on the machine, use Kitchener stitch by hand to seam the short cast on and bind off edges
If you seam the short cast on and bind off edges first (try Kitchener on the machine), you'll need to mattress stitch the long edge by hand
You must login in to Knit It Now before viewing this content
Login
The pattern - Design your own Perfect Fit™ Cowl!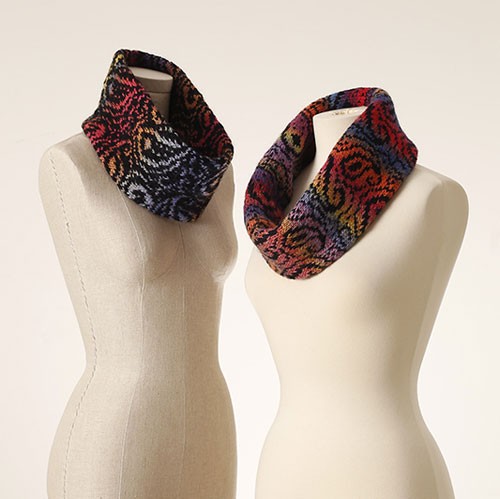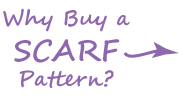 No math! Use any Yarn, Machine or stitch pattern
Yarn calculator included
Perfect Fit™ - make it YOUR size
Tools and Ideas to Design your own Cowl
---

Rectangle / Square
Enter your stitch/row gauge and your dimensions to create simple scarves, shawls and blankets.
Rectangle / Square Tool
Choose your yarn and stitch pattern

Knit a Swatch

Use the Yarn Estimator Tool to see if you have enough yarn

Create your pattern with the Rectangle/Square tool

Get Knitting!
Alternate Stitch Pattern Suggestions
The sky's the limit! Choose a tuck, slip or fairisle pattern and make it your own!