You Can Create the Knitwear of Your Dreams
Have SUCCESS with your knitting machine

You're searching for help with your knitting machine

You've studied your manual and searched YouTube but you're not getting the results you want.
You've discovered that there are no other machine knitters nearby and feel all alone.
You see other knitters creating beautiful things.
It should be you. You are just as smart, you have all the right tools.

Master your Knitting Machine with Knit it Now
Successful knitters take it step by step. You don't learn to cook a gourmet meal in a few days. It takes time and practice.
The good news? You can successfully knit
almost anything you can imagine
and:
Have fun with the process because you UNDERSTAND your machine
Feel confident when you sit down to knit
Discover new ways to do things that make sense to you
Celebrate your wins with knitters who understand the craft
You don't need to feel:
Alone - There is a world-wide community of machine knitters

Confused - Have confidence with your knitting

Discouraged - Learning to machine knit is a journey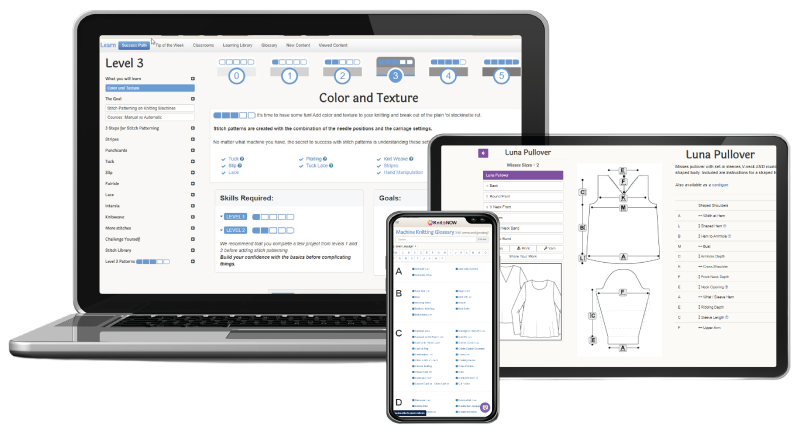 AND you don't have to wait!
You can get started right now and master your machine, even if you've struggled in the past.
No matter where you are on your journey, join Knit it Now and take it step-by-step for success.
Hi! I'm Sue!
I'm the voice and the hands behind the Knit it Now Videos. I've been machine knitting for over 20 years and for more than 10 years I've been helping machine knitters master their machines.
Knit it Now combines my background in the software industry and my love for machine knitting. We use the latest technology to get you knitting, replacing wordy, text-heavy printed books with videos, animation and organized instruction.
Knit it Now is a membership site. To get the most from everything we offer, learn more about becoming a member.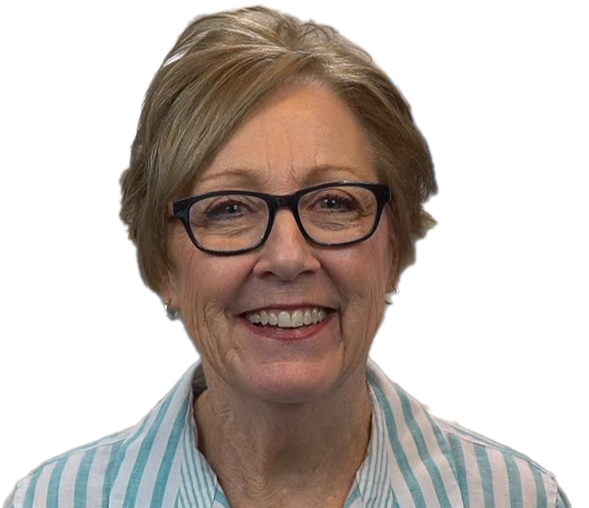 EXCELLENT, CONCISE, CLEAR.
You are very knowledgeable and deliver the topic at hand very well. I look forward to using your website much more in the future." ~ Monica Marshall
The topics covered are really relevant. The Dynamic Patterns and Tools are such a help. Photos and video are as clear as can be. Sue's explanations are understandable and listening to her is fun!" ~ Marlaine
Due to your site and friendly and precise videos I've overcome the frustrating start of machine knitting and now enjoy project after project." ~ Silvia
Look at WHAT'S NEW at Knit it Now
Machine Knit-Able
You Can Knit This On Your Machine
Soap Sacks