Machine knitters are so resourceful!

Since we no longer have a manufacturer creating machines and accessories, it's become necessary to get creative!

One of my table tops is too thick for a normal machine clamp. So over the years I've had to gouge out a groove in the table to "make do".

Recently in rummaging through a box of bits and pieces that I've accumulated, I ran across these amazing modified clamps.

Some clever person cut the clamp, drilled holes and added an extension so they fit a larger surface. Brilliant!

I don't know who the clever person was who modified these, but I can tell you I've already put them to good use!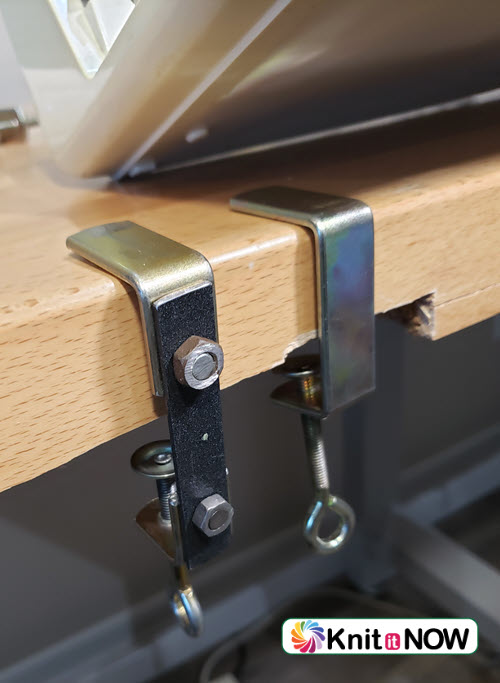 ---
Thanks to Kathy and Peter for suggesting "C" (or "G") Clamps for securing our machines. These are especially good for securing the ribber.
These clamps are available at any hardware store (who doesn't love going to a hardware store?)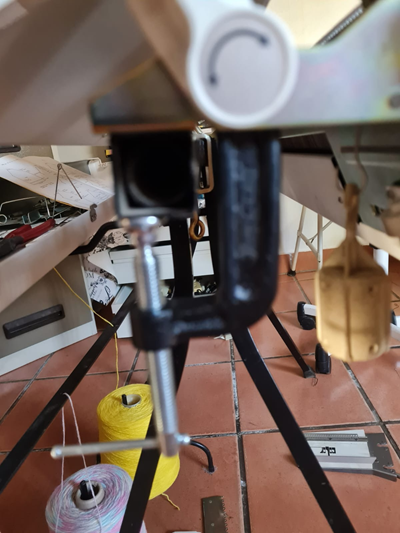 ---
You must be logged in to add your comments
9 COMMENTS
---
Jacqueline O
Jun 21, 2022
Excellent! I need this solution for the tables in my knitting room. Thank you.
---
---
What a clever idea...now I have to get back to my knitting....Thanks Sue, so much!
---
---
That's a really good idea.!!! Joy
---
---
Brilliant - I spent hours looking for larger clamps of the same dimensions. Thankfully I found some, but this idea is a great resource for those who have the tools to do it.
---
---