Follow Knit it Now on
Follow
Why search for a short-sleeve sweater pattern? With a little math or a Knit it Now Dynamic pattern
you can easily shorten the sleeves of any knitting pattern.
1
Make a plan
No matter what sleeve style, keep the sleeve cap intact and make changes to the length of the sleeve AND the "wrist"


Plan the lower edge of the sleeve.

A short sleeve will not have any shaping and the lower edge will be the size of the upper arm
see example "B"
The lower edge of an elbow length or 3/4 length sleeve will equal the measurement of the arm plus a bit of ease
see example "A"



Determine the widest point of the original sleeve
This will be the row(s) just before starting the cap shaping.


Armed with the these measurements, calculate your new sleeve knitting instructions.

Wrist

Sleeve widest point

New sleeve length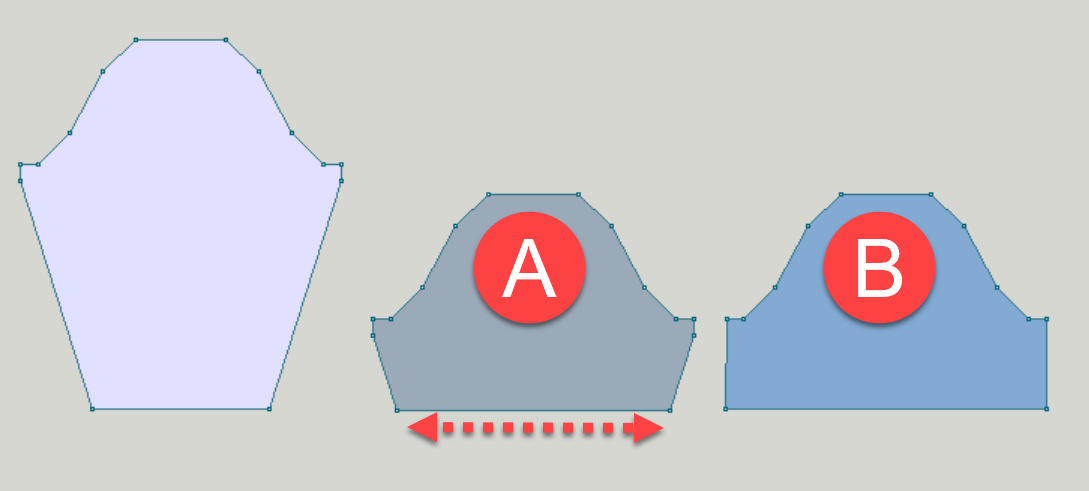 2
Do the math
Use the
Magic Formula
to re-draft the shaping instructions for your new sleeve length.
Simply enter your measurements and gauge.
Knit your sleeve following the new shaping instructions.
3
Use a Knit it Now Dynamic Pattern
Tips to keep in mind when building a "Perfect Fit" Dynamic pattern.
Sleeve is measured from the underarm to the cuff


"C" Sleeve Length DOES NOT include the cuff

To knit a 20" sleeve with 2" of ribbing, enter C=18 and E= 2




For 3/4, elbow or short sleeves, remember to adjust BOTH the length (C/E) AND the wrist (A)
Consider This
Don't measure your sleeve length right off the machine. Let it rest AT LEAST overnight.
We stretch our knitting across the machine and add weights. Save yourself some tears and wait to measure your sleeve length (ask me how I know)


Did you hang your swatch and add weight when measuring for gauge?
When the sleeves are worn instead of lying flat, their weight can make a big difference in the gauge of your knitting.
Gauge and Drop
Are you comfortable adjusting the length of your sleeves? What method do you use to get the shaping right?
Please comment below.
---