Here's another "mystery" part that can be found with some machines.

When knitting with the ribber, the End Stitch Presser Plates can help the stitches knit more cleanly.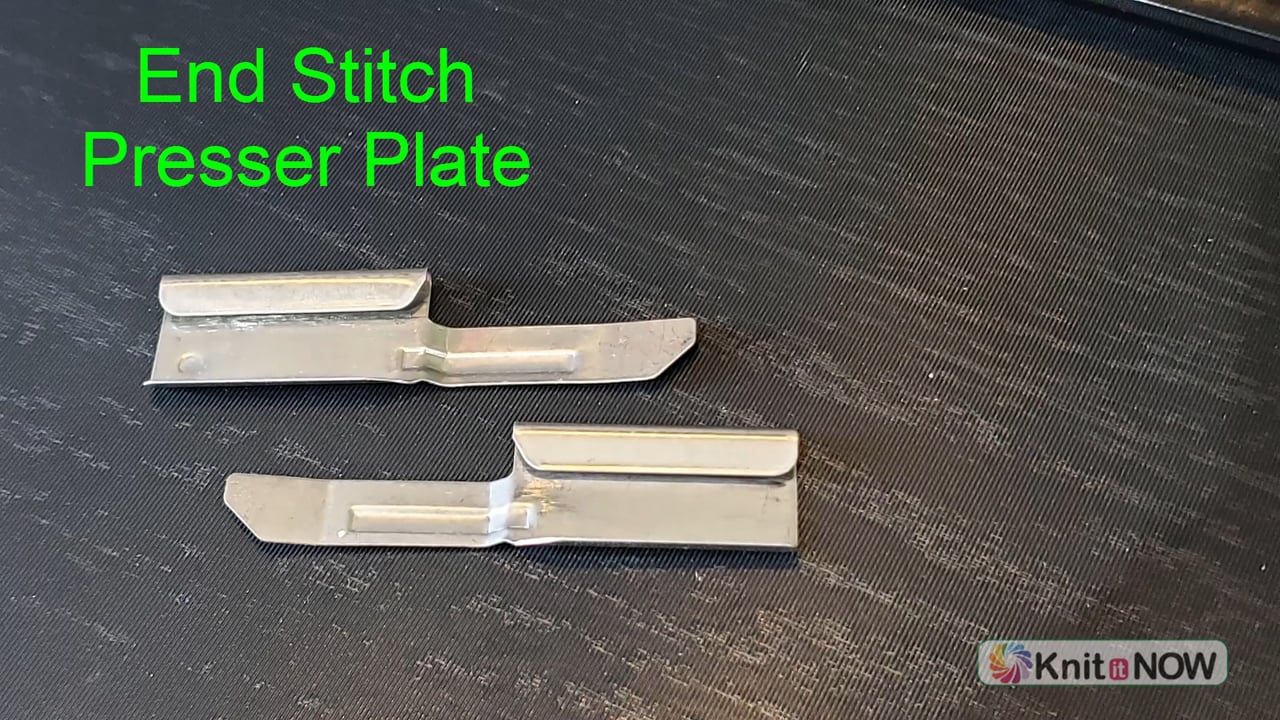 ---
A knitter asked: "I've got a Brother KR850 with these little parts. Could they fit my Brother KR260" If the plate fits over the gate pegs, you might be able to substitute machines, BUT the bulky (260) gate pegs are shaped differently than the standard.

---
I've only seen these with Brother machines. Do other models include these presser plates?
A knitter mentioned a P-Carriage, P-presser. This is a Silver Reed attachment for knitting Drive Lace and Pile Knitting.
It looks similar the the End Stitch Presser Plate, but has a different function.