Recent Posts
6 Ways to use Ravel Cord
January 25, 2022
Ravel Cord is magical for machine knitters. It's a smooth, strong cord that has innumerable uses. It is also called rip cord or cast on cord.
more...
---
Brother KH260 Bulky Knitting Machine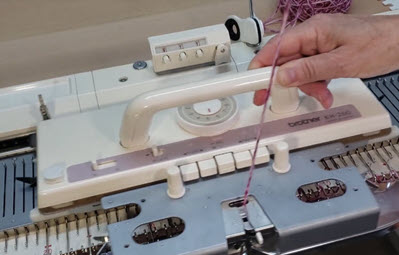 January 18, 2022
The Brother KH260 is the last punchcard bulky (9mm) knitting machine that the Brother company produced. It is a workhorse of a machine with everything you need to create beautiful bulky weight knitting.
more...
---
Decorative Patterning with Knitting Machines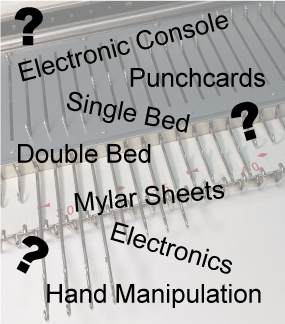 January 11, 2022
Quickly and easily create lace, textured patterns and multi-color designs with a knitting machine. With buttons, punchcards, electronics and even hand manipulation the sky's the limit!
more...
---
The Ultimate DIY Shawl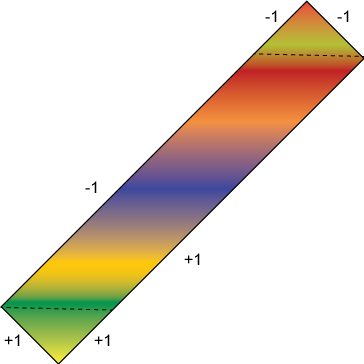 January 4, 2022
Knitting diagonals is a common way for hand-knitters to make scarves, shawls, wraps and blankets. With a few considerations, machine knitters can join in the fun!
more...
---
Slope vs Taper - Draft Angles for your Knitting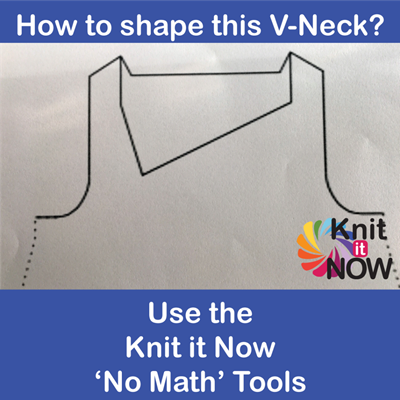 December 14, 2021
When drafting knitting patterns or just making adjustments, understanding the math behind angled shaping is important. Explore the difference between slopes and tapers. Do you struggle with math? Check out the Knit it Now tools to take the guesswork out of creating custom knitting instructions.
more...
---