Recent Posts
Kids Heads are Big!
April 19, 2022
When knitting pullover sweaters for babies and kids, it's important to make sure the neck opening will fit over the head.
Looking at sizing charts, 3 month heads are 15". Neck openings are 4.5". Yes, knitting stretches, but leaving one shoulder open is the answer.
Make it easier for Mom and baby - leave a shoulder open and add a designer element!
more...
---
European Shoulder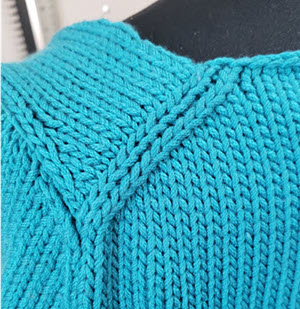 April 12, 2022
A European Shoulder style sweater has shoulder seam shifted towards the back, so the seam is not at the top of the shoulder.
more...
---
Open Cast on vs Closed Cast on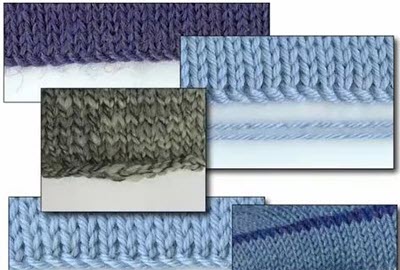 April 4, 2022
There are many ways of getting your knitting started. Each method has it's uses, and falls in 2 categories; Open cast on and Closed cast on. Being familiar with multiple cast on methods is essential for all machine knitters.
more...
---
Intarsia on the Machine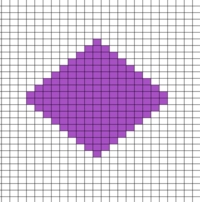 March 29, 2022
Intarsia (picture knitting) is a technique that allows color changes in the middle of the row without having floats across the back of the knitting
more...
---
Not Enough Needles
March 15, 2022
Whether you are knitting a blanket or a sweater, you probably have discovered the fact that our knitting machines have a limited number of needles to work with. This means we can only knit pieces that are a limited size.
Unlike hand knitting, we can't use a longer cable needle and add more stitches. We have to get creative to knit larger pieces on the machine.

Let's explore some options for the "not enough needles" dilemma.
more...
---