Recent Posts
Knitting Machines Around the World
February 8, 2022
Over the years, knitting machines have been made by various manufacturers and marketed in different parts of the world under different brand names. Here's a quick reference for the various names.
more...
---
Yarn for Knitting Machines
February 1, 2022
You don't need special yarn for machine knitting. Most importantly the yarn needs to be the appropriate weight for your machine. It must fit in the hooks of the needles.
more...
---
6 Ways to use Ravel Cord
January 25, 2022
Ravel Cord is magical for machine knitters. It's a smooth, strong cord that has innumerable uses. It is also called rip cord or cast on cord.
more...
---
Brother KH260 Bulky Knitting Machine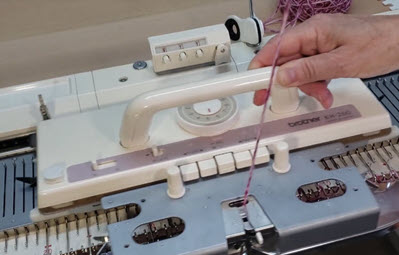 January 18, 2022
The Brother KH260 is the last punchcard bulky (9mm) knitting machine that the Brother company produced. It is a workhorse of a machine with everything you need to create beautiful bulky weight knitting.
more...
---
Decorative Patterning with Knitting Machines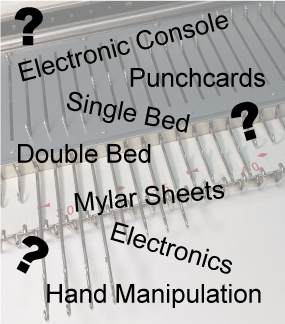 January 11, 2022
Quickly and easily create lace, textured patterns and multi-color designs with a knitting machine. With buttons, punchcards, electronics and even hand manipulation the sky's the limit!
more...
---