Recent Posts
DesignaKnit: Missing Stitch Symbols
January 24, 2023
If you've "lost" the stitch symbols in DesigaKnit Stitch Designer, there's an easy fix
more...
---
3 Ways to Match Gauge for Machine Knitters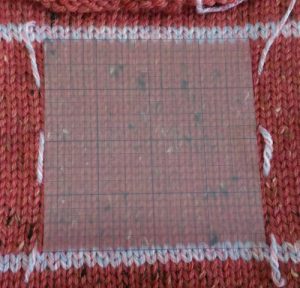 January 17, 2023
If you are using a knitting pattern with an established gauge, you must swatch with your machine and yarn to match the designer's gauge.
Here are 3 ways for machine knitters to match gauge.
more...
---
Organize Your Knitting Machine Claw Weights
---
Free pass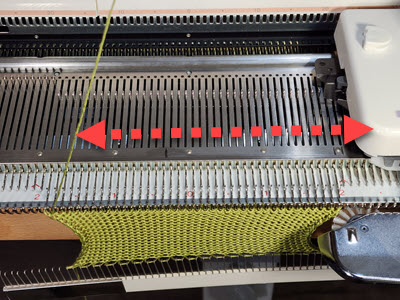 January 3, 2023
You just ripped out a row of knitting or you put some knitting back on the bed from the garter bar or you did a bit of shaping and now your carriage is on the opposite side of the working yarn.
Learn to quickly resolve this.
more...
---
Comparing Machine Knitting Pattern Formats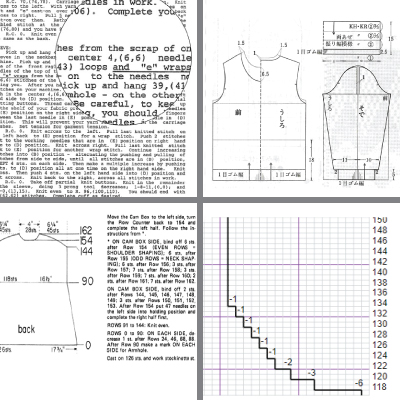 December 26, 2022
Over the years machine knitting patterns have been published in a number of formats. Knitting from the different formats can be confusing.
Knit it Now has brought machine knitting patterns into the 21st century.
more...
---