Recent Posts
Swatching with Stitch Patterns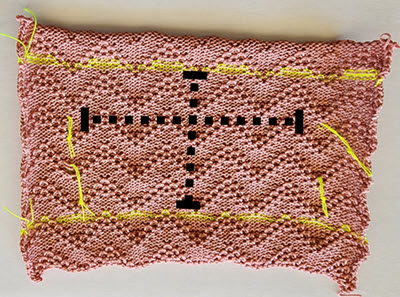 February 14, 2023
To establish the gauge of your knitting with a stitch pattern (fairisle, tuck, slip, lace , etc) Knit a "proper" gauge swatch in the same manner as swatching in plain knitting. Take care to carefully place markers for accuracy.
more...
---
Waxing Knitting Yarn
February 5, 2023
Do you wax the yarn you use for machine knitting?
more...
---
DesignaKnit: Missing Stitch Symbols
January 24, 2023
If you've "lost" the stitch symbols in DesigaKnit Stitch Designer, there's an easy fix
more...
---
3 Ways to Match Gauge for Machine Knitters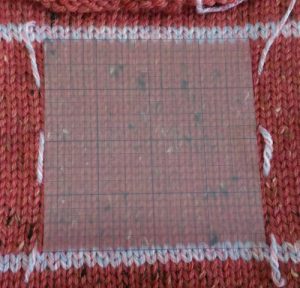 January 17, 2023
If you are using a knitting pattern with an established gauge, you must swatch with your machine and yarn to match the designer's gauge.
Here are 3 ways for machine knitters to match gauge.
more...
---
Organize Your Knitting Machine Claw Weights
---