LIVE Knit-Club | Cut 'n Sew
Knit it Now Printable Templates
Printable templates for cut 'n sew necklines.
From infant to adult size
Neck depths up to 7" (18cm)
Both Letter (US) and A4 (Metric) versions are included
Create a perfectly shaped neckline every time!
Cut 'n Sew necklines are easy and fast!
The Steps:
Knit your garment with no neckline shaping.
Select a template for the desired neckline width and depth.
Use the template to mark the shape
Machine stitch along the marks to secure the edge
Cut your neck opening
Use an "industrial" band to neatly hide the cut edges.
No shaping as you knit!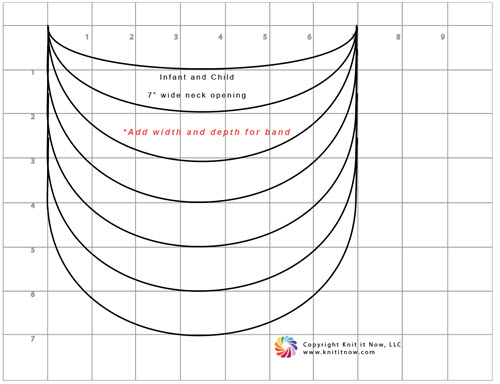 Get the templates