Classroom: I-Cord on the Knitting Machine
'Must Have' Skill for every knitter
Quick! Set your machine to Slip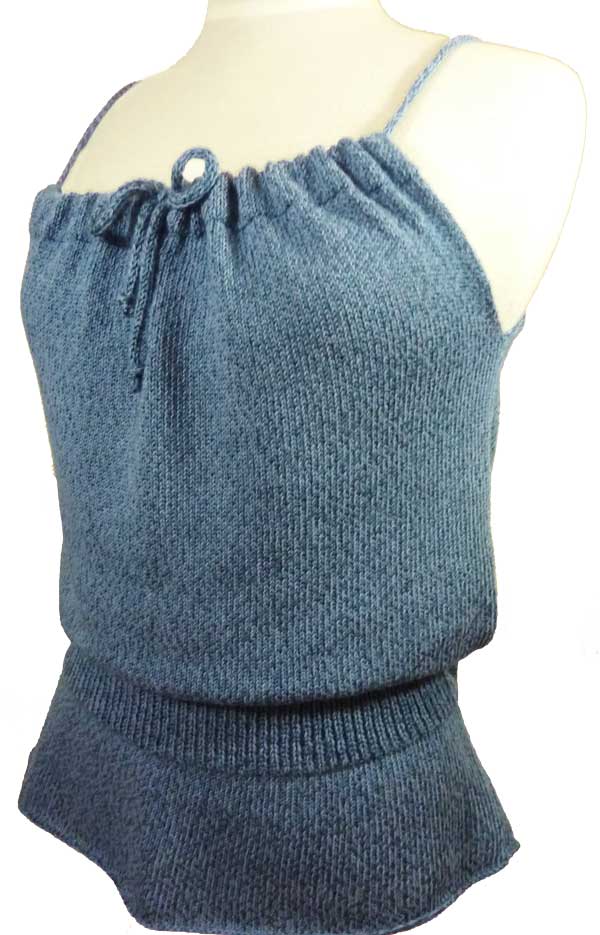 Cool and comfy camisole couldn't be easier to knit! Simple details add style. Constructed with no shaping, the optional ribbing creates blousing at the waist.
Easy Camisole
Purchase This Pattern
With the purchase of this pattern you will be able to generate this pattern 3 times in your own specified yarn gauges.