Lace on the machine
Lace on any machine
You don't need a standard machine with a lace carriage to create fabulous lacy, openwork fabrics!
A lace carriage and automatic patterning makes quick work of creating lace, but just a little hand manipulation or even simple gauge changes can give you the look you want.
Don't forget ... with the Knit it Now Perfect Fit Basics, you can substitute any stitch pattern. Transform a plain 'ol cardigan into something special with lace!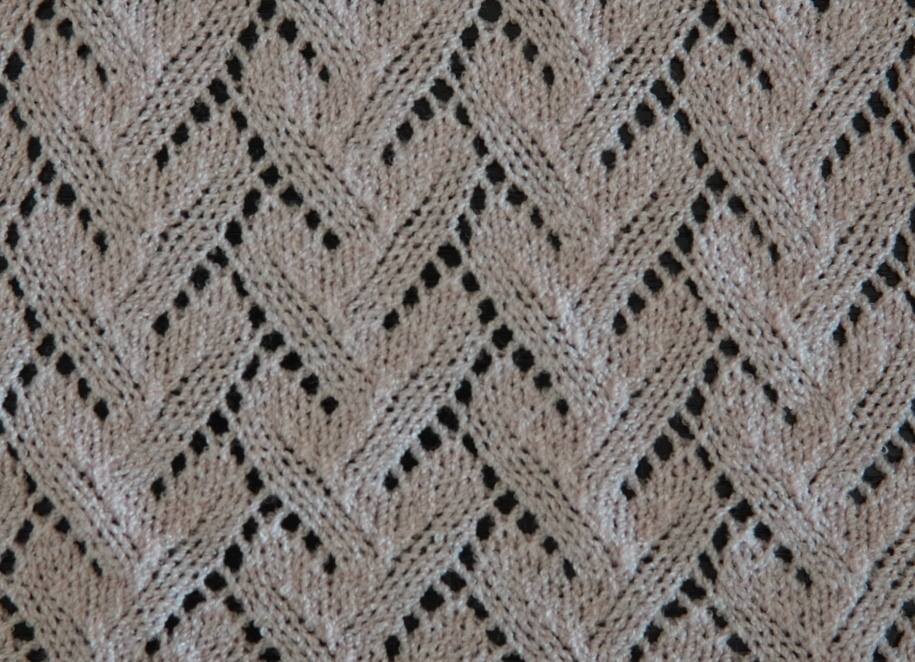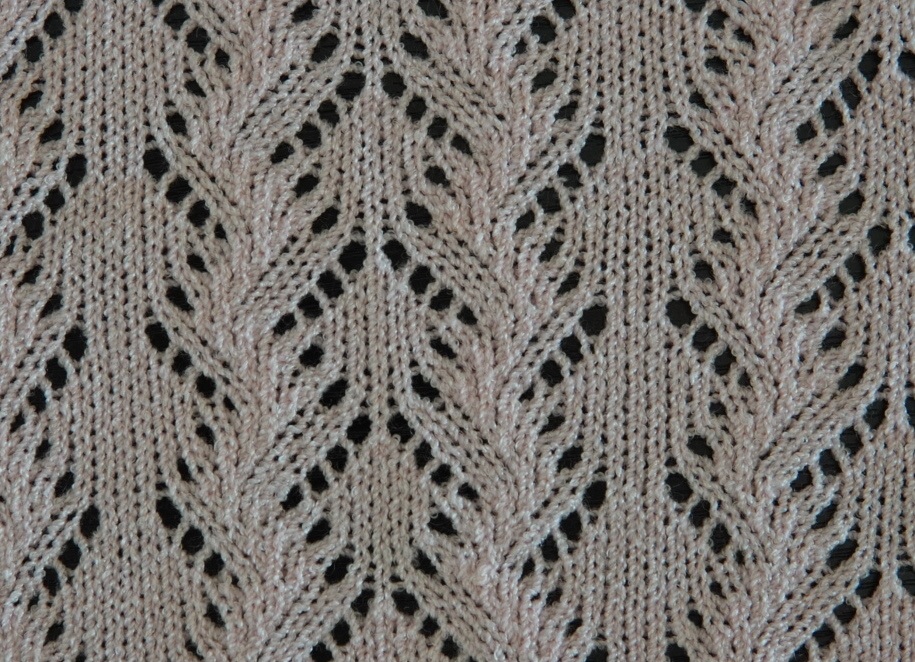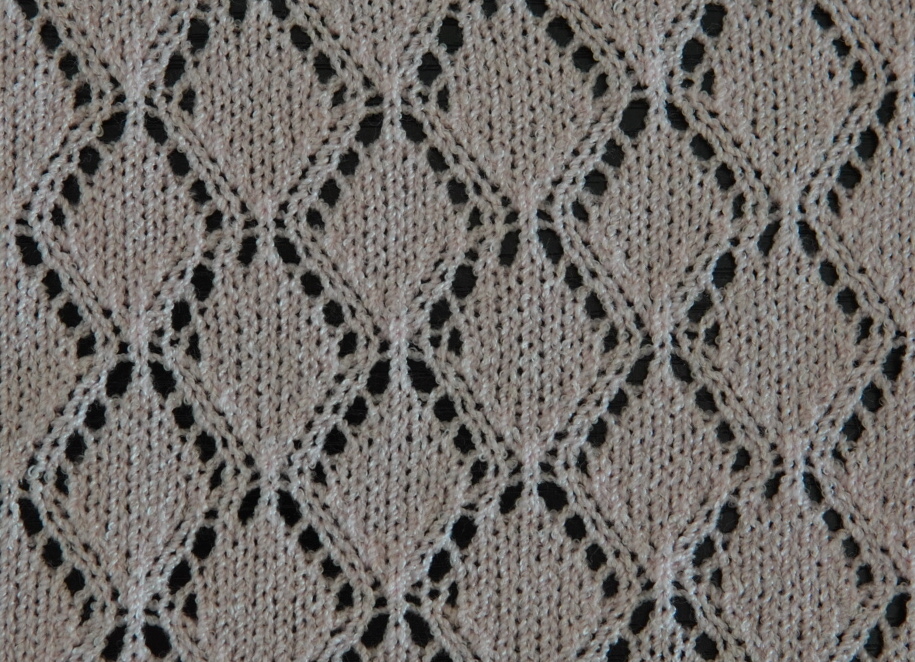 Automatic Lace Patterning
Machine Brand Differences
To knit lace with the
Brother / Knit King
machines, you use 2 carriages and it's a 2 step process.
Use the K carriage along with your patterning device (electronics, punchcard or hand selecting needles) to select the needles for your design
Use the L carriage to make the transfers
To knit lace with the
Singer/Silver/Studio
machines, the lace carriage transfers and knits the stitches in one pass. (no switching of carriages between rows)
These lace carriages are only available for standard gauge machines. The carriage literally picks up and bends the machine needles to make the transfers. This would not be possible on mid-gauge or bulky machines.
#1 Tip for Using the Lace Carriage
For those times when you need to transfer a single row of stitches use your lace carriage.

This is perfect for Picot Hems, transferring EON for reducing stitches or for creating simple lace designs.

This is a great time saver ... give it a try!
The Best Advice EVER!
Troubleshoot Lace
Lace can be a bit fussy.
Make sure you have even weight on your knitting. We suggest using a ribber cast on comb (see the video below)
Bent, or damaged needles can create problems
Make sure your sponge bar is fresh
Don't allow the machine to transfer the edge stitches:
- Brother machines, push the selected needles into working position
- Silver, Singer, Studio use the devices to prevent end needle selection

If you have your ribber attached, pull the knitting out and let it hang OVER the ribber, not between the beds.
Use ribber covers, file folders or magazines to cover the ribber bed and protect the knitting from the gatepegs and needles



Lace Tutorials by Machine Type
Silver/Singer/Studio Machines
The lace carriage on the Silver/Singer/Studio machines can be used independently of the main knitting carriage:
Selects the needles according to the patterning device (punchcard or electronics)
Transfers the stitches
Knits the row
This is unlike the Brother lace carriage that does not knit
Simple Lace Transfers
on Silver/Singer/Studio Machines
Fashion Lace
Brother Machines
Lace Carriage on Brother machines selects the needles depending on your patterning device (punchcard or electronics) AND transfers the stitches to form eyelets.
When the transfers are complete you are instructed to knit with the "K" (main)carriage. The Lace carriage DOES NOT KNIT.


ssk, yo, k2tog, psso
k2tog, ssk, psso, yo. How do these hand knitting terms translate to machine knitting?
Whether you are hand manipulating lace on your machine or you are creating your own stitch patterns, (either punchcard or electronics), it's important you understand how lace is formed on the machine.
Punchcards
With some limitations, 24 stitch punchcards from the various manufacturers can be used on any 24 stitch machine.
The biggest differences:
The starting line indicator. You need to determine where "row 1" starts for your machine
The right and left arrow indicators on the cards. Brother machines start transferring stitches from the left- Silver/Singer/Studio start from the right
Double Bed Lace Fun
Create your own lace patterns
Invest the time ... it's worth it!
OK, hand manipulation isn't always fun .... but with these techniques, the investment in your time is SO worth it!
Lace Look Without Stitch Transfers
Technically Not Lace
Sharpen your Skills with Practice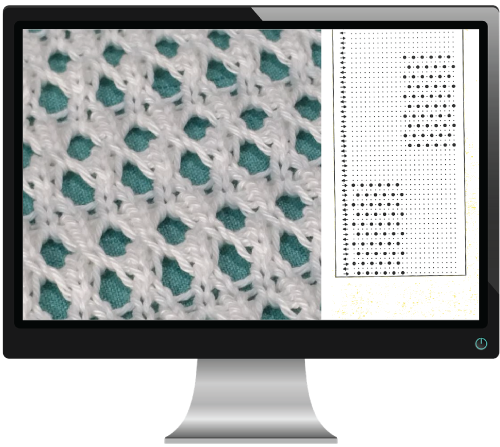 3 Part Lace Workshop
Learn/Practice knitting lace on your machine.
No matter what machine you use, you can knit lace.
Let's explore the various ways of making holes in our knitting
Includes tutorials, practice exercises and LIVE Q&A recordings
Check out the Knit-along