Which Needles out of work?
DesignaKnit and Tuck Lace
Once we established the needle sequence, using a Knit it Now Cheat sheet made selecting the out of work needles easier. We were able to accurately set up the entire needlebed.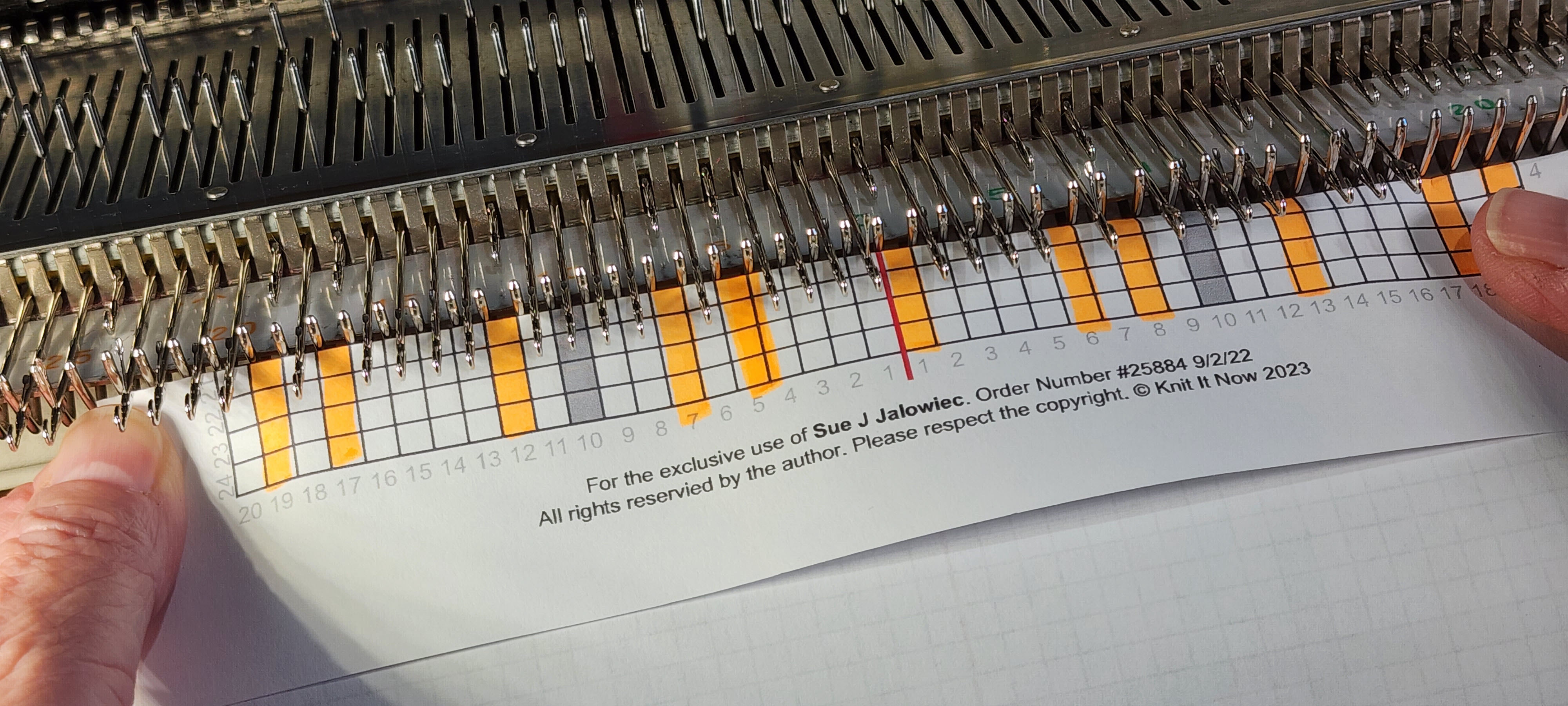 By using a Knit it Now Cheat Sheet, I make a template to more easily select the needles to be put in out of work position across the row.