Classroom: Scarves and Shawls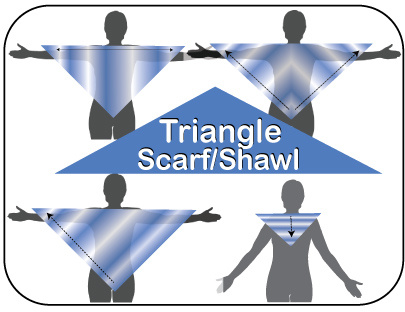 These scarves and shawls are easy knitting and can be used as a canvas for your creativity. Knit in lace (automatic or hand manipulated), stitch patterns, or stripes. Consider knitting them on the ribber.

This Knit it Now Collection gives you a variety of styles to choose, each with it's own features.
Triangle Shawl Collection
Purchase This Pattern
With the purchase of this pattern you will be able to generate this pattern 3 times in your own specified yarn gauges.