Classroom: About Knitting Machines
Machine-Specific Tutorials
Knitting Machines for Sale
Taiwan Textile Manufacturing - tie-tex-ma

Taitexma was established in 1989 and since 2000 has specialized in flat bed and circular knitting machines for both domestic and industrial markets. More than half of their sales are customized products for industry.

The machines have been imported into the US for over 12 years. They have proven to be of high quality, reliable and offer everything the home knitter is looking for.

Similar to the Brother / Knit King machines, the punchcard machines pre-select needles and use similar terminology for the dials and levers that control stitch patterning.

These machines are being used at the Rhode Island School of Design (RSDI) to educate a new generation of knitwear designers.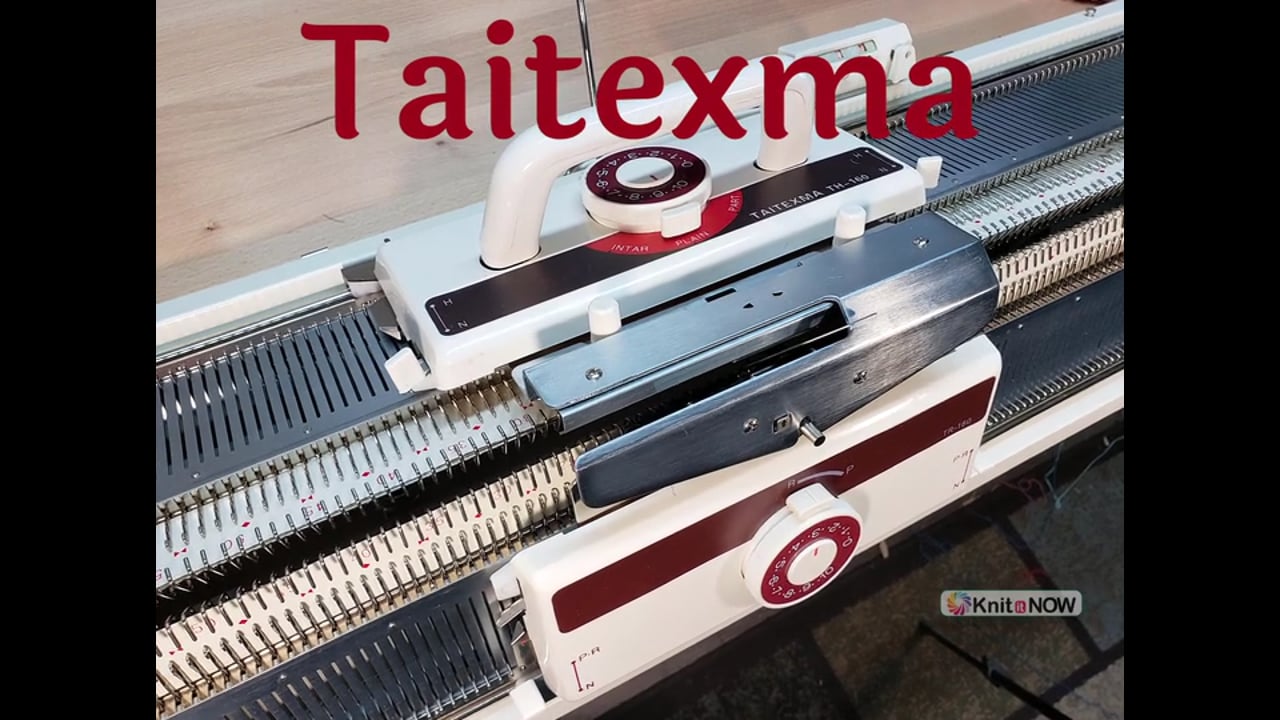 I am in LOVE with my new TH160 Mid-gauge and ribber. It's a huge step up from the LK-150 ~Sue
The
Taitexma
line offers 3 gauges
:
Standard Gauge 4.5mm
TH-860
200 Needles
24 stitch Punchcard
Lace Carriage Included
Slip, tuck, weave, fairisle
TH-860L
Extended bed (272 needles)
24 stitch Punchcard
Lace Carriage Included
Slip, tuck, partial knitting, weave, fairisle
Mid-Gauge 6mm
TH/TR-160 Bundle
Main bed AND ribber
Manual patterning
164 needles
Built-in Intarsia Carriage
Slip, tuck, partial knitting, thread lace
Fisherman rib, English rib, circular knitting
LK-150 knitters: This is the perfect next step on your journey!
Metal bed and ribber.
Bulky Gauge 9mm
TH-260
114 needles
24 stitch Punchcard
Slip, tuck, partial knitting,weave, fairisle
TH-260L
Extended Bed 150 needles
24 stitch Punchcard
Slip, tuck, partial knitting,weave, fairisle