Buttonholes
Buttonhole Basics
Knitters often get overwhelmed with the thought of adding buttonholes to their knits. Although there are many tricks for professional buttonholes, remember they are just holes. We want to neatly secure stitches to allow the button to pass through.

Following are some of the many techniques that can be used to create perfect (and functional) buttonholes.
Buttonhole Options
I-Cord Button Loops
When finishing the edges of a sweater with I-Cord, consider making loops as you join the I-Cord. Use these loops as button closures.a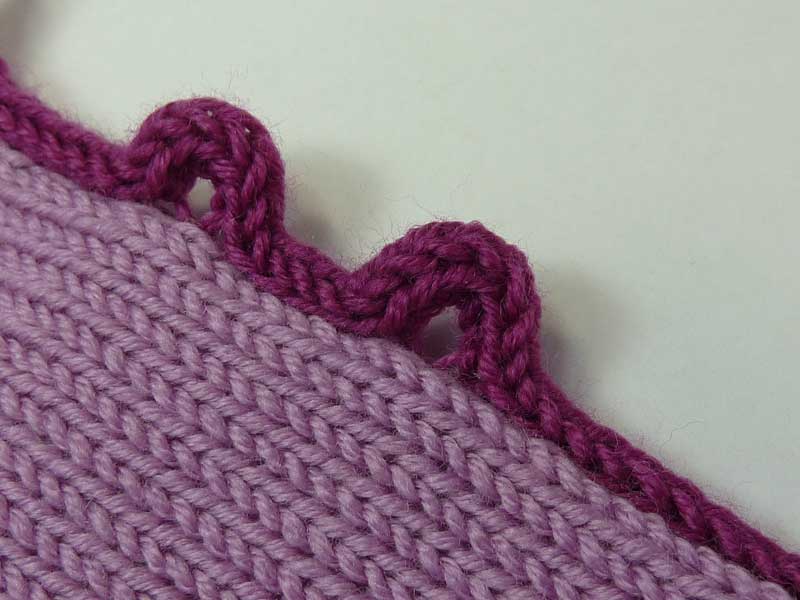 ---
Crochet Loops
Using the same idea as the I-Cord Button Loops above, use Crochet to create button loops.
In this example I'm working single crochet along the edge of the knitting, adding chains to form button loops at the same time.
No Math Trick
Here's a "no math" way to position buttonholes on a horizontal band. When you pick up and knit a band, quickly determine where to work your buttonholes with minimal fuss.
Knit it Now Buttonhole Tool
Reversible Band
Think of these slashes as large buttonholes and adapt this technique for your button holes.