click to enlarge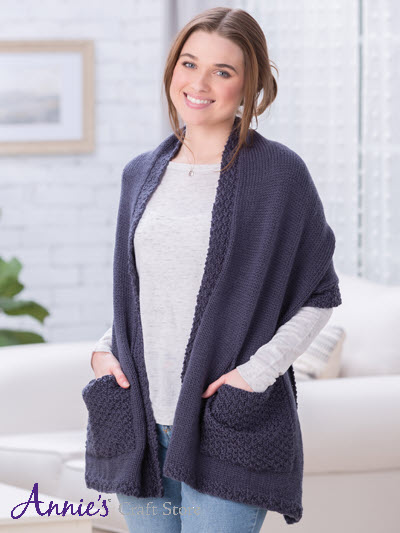 Classic shoulder-warmer with pockets. This is also called a Pocket Shawl or Pocket Wrap. Whatever you call it, the pockets are a fun, useful addition.
These are great for charity knitting.
Knit the shawl in any stitch pattern and choose a different stitch pattern for the pockets. No math required, just use the "
Mix 'n Match"
feature for your knitting instructions.