click to enlarge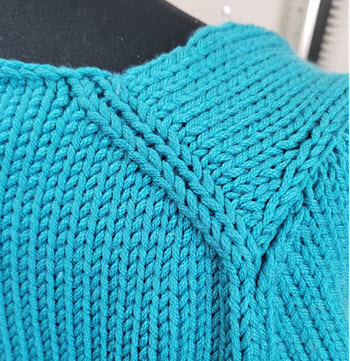 Cardigan
Pullover
Misses
Square
V Neck
Round Neck
A-Line
by Knit it Now
Misses sizing chart
Misses cardigan or pullover with SQUARE armholes and European shoulder*
Your choice:
Round or V Neckline
Optional Shaped Hem
Included are instructions for a shaped hem edge for best fit.
NOTE: This is NOT a beginner pattern. All instructions are included, but you need to READ and understand the shoulder shaping before starting to knit.
*European shoulder shifts the shoulder seam to the back. The shoulder is shaped with the decorative seam at the back.