click to enlarge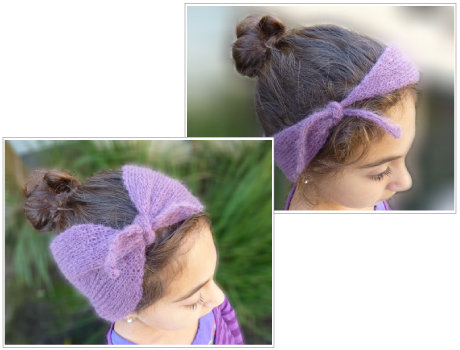 One Size sizing chart
Shaped ear warmer or headband with shaped ends.
A clever knot join makes the band adjustable and offers a retro touch.
Knit on the single bed with any stitch pattern or knit with the ribber in Full Needle Rib, Fisherman's rib, Tuck Lace or any ribber stitch of your choice!
This is a great opportunity to play with stitch patterns and to practice shaping techniques.