click to enlarge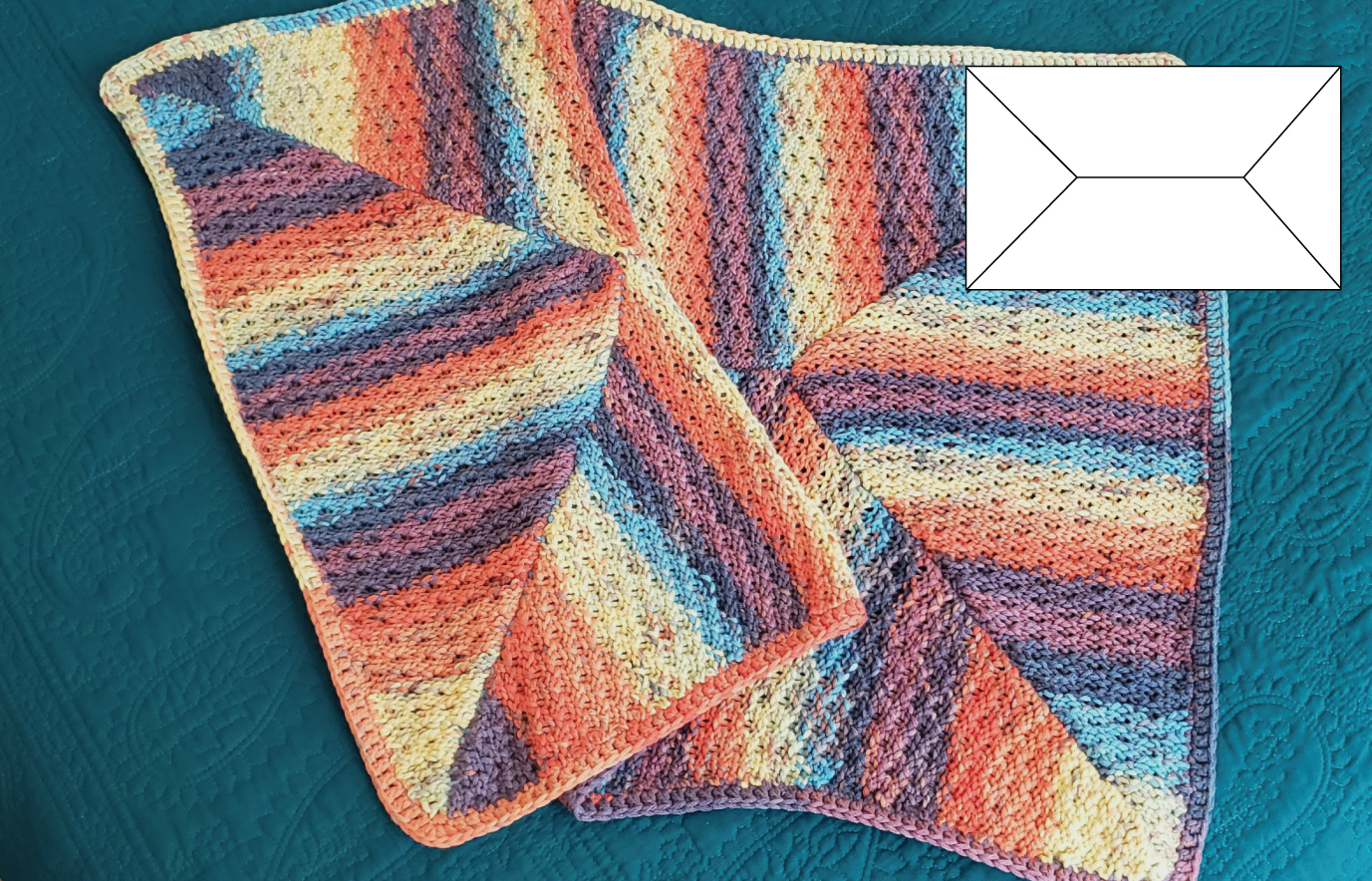 See other knitters successes
Angle Blanket sizing chart
Geometric interest and fast knitting. Knit this fun blanket in any yarn, any stitch pattern on any machine!
Knit in 4 pieces that fit together like puzzle pieces and allow us to knit wider blankets.
This is the perfect beginner project if you are ready to knit more than just rectangles.
Skills you need:
Swatching
Increasing and Decreasing
Seaming
Edge Finishing
Members have NO limits on the number of times they can build this pattern
GET A FREE Pattern
Share your email address and try a FREE pattern on us.
Join