Tutorials - Skills you Should Know
What is a cloche?
According to
Wikipedia:
"The cloche hat or simply cloche is a fitted, bell-shaped hat for women that was invented in 1908 by milliner Caroline Reboux. They were especially popular from about 1922 to 1933.Its name is derived from cloche, the French word for "bell".
Interestingly it was designed to be worn low on the forehead, with the wearer's eyes only slightly below the brim.
Looking at historical references, it seems to come into vogue every 20 years or so ... and right now it appears to be having a re-resurgence.
Our Lucky Cloche version is knit on the single bed and features knitting options for making this your own.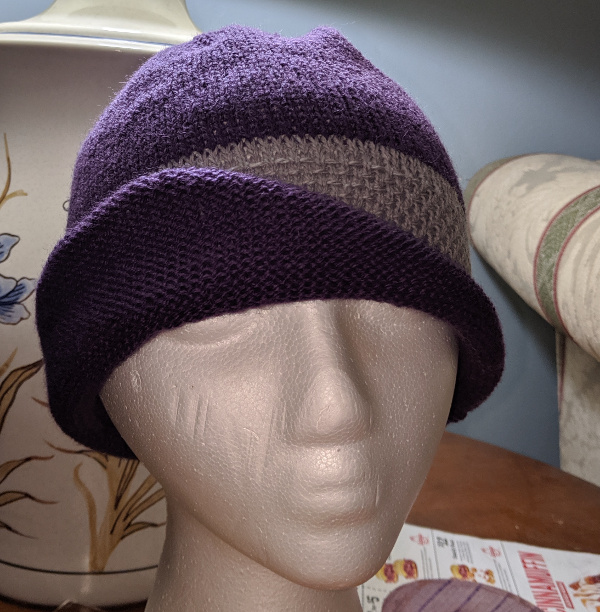 Don't forget!
You can knit this pattern (and any Knit it Now pattern) in any stitch pattern. Although this was designed in stockinette, it would be beautiful in tuck or knit with the garter carriage.

English or Fisherman rib on the double bed would also be beautiful!

Get creative ... make it your own!