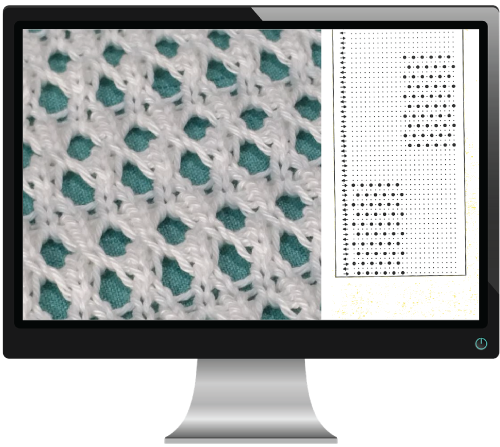 Learn/Practice knitting lace on your machine.
No matter what machine you use, you can knit lace. Each week we'll explore 2 stitch patterns. Both will be chosen so they can be knit with an automatic patterning machine or hand manipulated.
One pattern will be eyelets (transferred stitches automatically or by hand). The other pattern will be a "lace" alternative (tuck lace, needles out of work, partial knitting)
Knit as many of the stitch patterns as you like or choose your own.
The goal is to try a few of the techniques for a short bit and put them all together for an interesting Sampler Scarf.
This Knit-Along is only included with a subscription to Knit It Now
Subscribe Today
Email List Available for Subscribers
Live Events
Wednesday
Lace Workshop Day 1
Wednesday

---
Wednesday
Lace Workshop Day 2
Wednesday

---
Wednesday
Lace Workshop Day 3
Wednesday

---