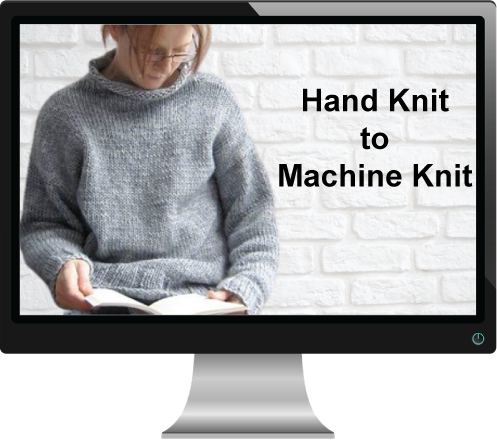 "I can knit that on the machine!"
Join us as we explore 3 ways of using a hand knitting pattern for machine knitting. Duplicate the designer details and use any yarn, any machine and your own creativity!
This subscriber knit-along is based on the course
If you aren't a subscriber the course is available
here.
Knit-Along Outline