Current Knit-alongs
Past Knit-alongs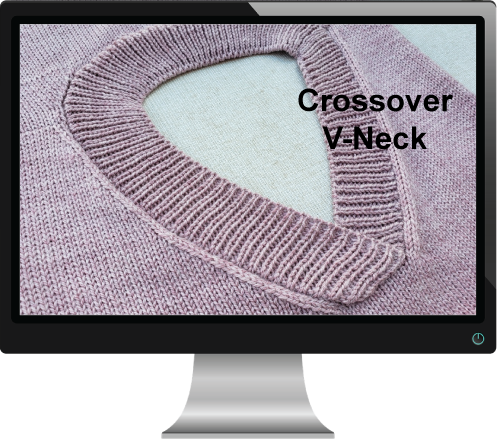 Crossover V-Neckband
This Subscriber Knit-along features a classic band for a V-Neck pullover.
This is an alternative to a
mitered band
This style is easier for machine knitters.
Join us to learn and practice skills that you will use again and again:
How to shape a V-Neckline including a variety of decorative decreases
How to neatly join shoulder seams
How to calculate a neckband
How to plan a neckband for beautiful seams
How to pick up and attach a separate neckband
How to neatly finish the Crossover V
No ribber? No problem!
The material presented will be helpful in creating v-neck bands with any method.
Hand manipulate the ribbing
Check out our rolled edge stockinette band
Replays
Oct 13 LIVE
Oct 20 Zoom
Neckbands and Collars
From simple to fancy, neckbands and collars add the finishing touch to any sweater. Let's work on our finishing skills and explore adding collars to any sweater.

Before tackling finishing, it's important to have neckline shaping skills mastered.

NOTE: The LIVE Q&A from Wed. Jan 27 did not record there is no replay available.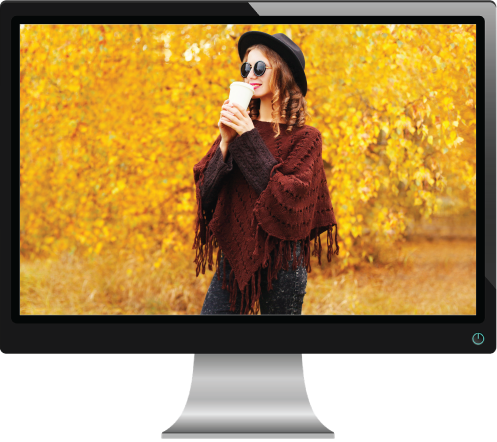 Poncho
No matter where you are on your journey, from the all-important planning stage to finishing, this knit-along will help you gain confidence with your machine and you will end up with a beautiful, custom-designed poncho.
Ponchos are timeless alternatives to sweaters. Easy on / easy off warmth they are a perfect project if you are just getting started with your knitting machine, or if you are ready to spread your wings and try new-to-you techniques.
Play with yarn and stitch patterns, add designer touches ... use the basic rectangle shapes as a canvas for your creativity.
Take it step-by-step and work at your own pace. Visit the forum and see what other knitters are doing and reach out for help when you need it.
If you are not a subscriber, the Basic Poncho pattern
is available - create your own design!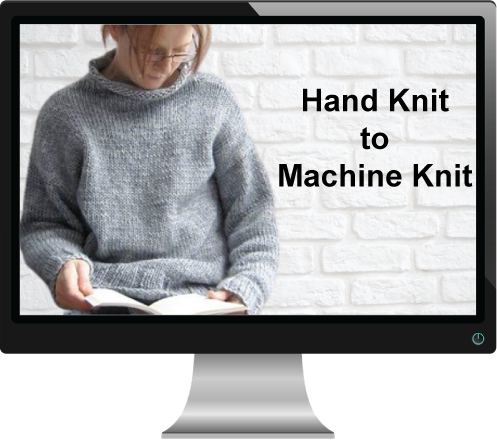 Hand Knitting Patterns for Machine Knitting
"I can knit that on the machine!"
Join us as we explore 3 ways of using a hand knitting pattern for machine knitting. Duplicate the designer details and use any yarn, any machine and your own creativity!
This subscriber knit-along is based on the course
If you aren't a subscriber the course is available
here.
Cuff-to-Cuff Sweaters
Subscribers: Expand your horizons by knitting cuff-to-cuff
Knitting sweaters this way gives us sizing flexibility and a fun way to think about adding color and texture ... sideways!
Cuff to cuff also helps with the needlebed limitations for larger sizes.
Knit a quick baby sweater and explore the options, or jump in and knit an adult size sideways sweater. It's your choice!
Plan your cuff-to-cuff
Mix 'n Match stitch patterns
Yokes/skirts for added length
Shaping for a "swing" style
Subscribers: Please join us for some sideways knitting. There will be 3 LIVE meetings (via Zoom) and a number of patterns to choose - from babies to adults.
Click the button for news about this Knit-Along
Fearless Cut 'n Sew Finishing
Cut 'n Sew (Sew 'n Cut) is a great alternative to shaping necklines. It is especially helpful when knitting in pattern... no starting and stopping the pattern to work each side of a neckline.

You don't need a fancy serger to work cut 'n sew. A basic sewing machine will do the trick!

The focus of this Knit-along is finishing. We will explore both single and double bands that will neatly hide the cut edges of your neckline.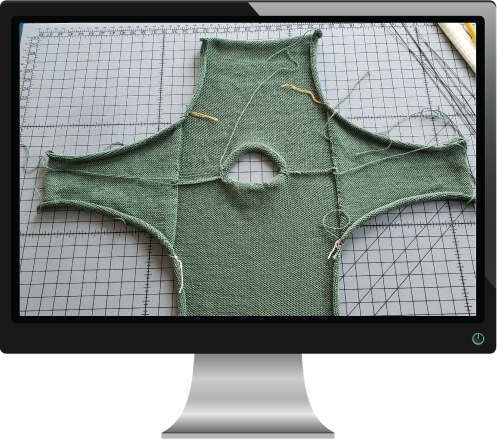 Prickly Pear Knit-Along
Maybe you haven't had success knitting sweaters, or maybe your 1st sweater was a bit ambitious for you.

This easy-to-knit sweater is the perfect confidence booster. No matter what your experience level, use this pattern as a canvas for your creativity.

The course includes the Dynamic, Perfect Fit pattern in 4 sizes: kids to adults. The patterns are written in our interactive style. Included are detailed, step-by-step videos to help you knit your one-of-a-kind sweater (and enjoy success!)

As always, you can use ANY machine, ANY yarn and ANY stitch pattern.

Do you use an LK-150? The start-to-finish videos were recorded on your machine
Ear Flap Collection
With 4 crown styles and 2 ear flap options this Ear Flap Collection will be a favorite for knitters of all skill levels.
The classic style will keep your ears warm and your hat in place when the wind blows.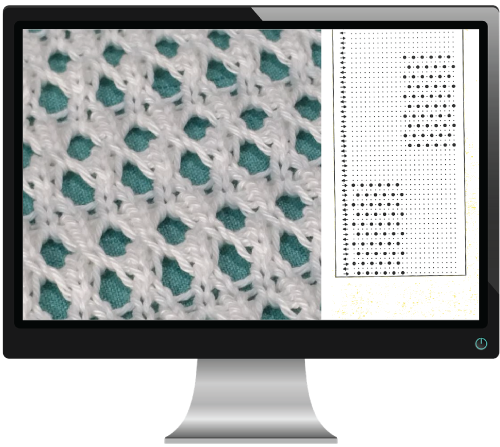 3 Part Lace Workshop
Learn/Practice knitting lace on your machine.
No matter what machine you use, you can knit lace. Learn/Practice knitting lace on your machine.
Let's explore the various ways of making holes in our knitting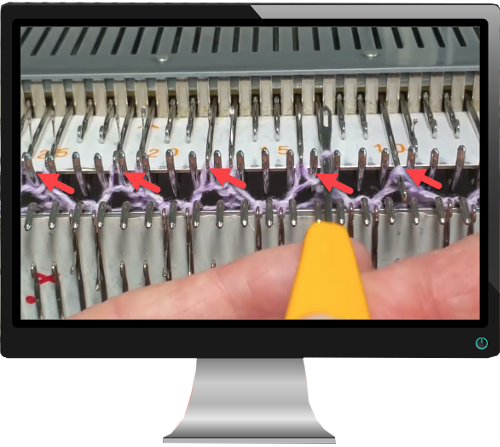 Ribber Knit-along
Maybe you've played with your ribber, but it is still intimidating
Have you've only used it for 1x1 ribbing on cuffs? .... OMG! There is sooo much more you can do!
Let's dust off that machine, give it a little oil (and love) and get knitting!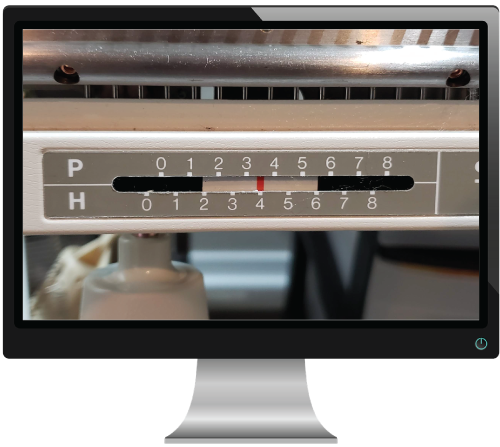 Ribber Knit-Along 2
Over the next 4 weeks, we will expand on the experience gained in the
Ribber 1 Knit-along
.
If you haven't worked the exercises in that Knit-along, please take a look at the topics covered.
Sampler Block Blanket Challenge
Here's a 'no stress' project that will hone your skills with easy-to-complete exercises. You will need to have played with tuck and slip on your machine .... ANY machine!
(you have your manual ... right?)
You will:
Gain confidence in swatching and measuring for gauge
Compare stitch pattern techniques
Learn more about stitch patterning on your machine
Practice seaming and joining
Learn and try finishing techniques
We will be knitting and assembling blocks, focusing on stitch patterning techniques. The knitting will be done in small, bite-size chunks so you can focus on the concepts, but end up with a useful blanket for yourself, a friend or someone in need.
Although designed for ANY machine, this Knit-Along is perfect for LK-150 knitters who are ready to take the next steps on their journey ... stitch patterning. If you are just getting started, we suggest the course
"Master LK-150 Patterning"
. It's designed just for you!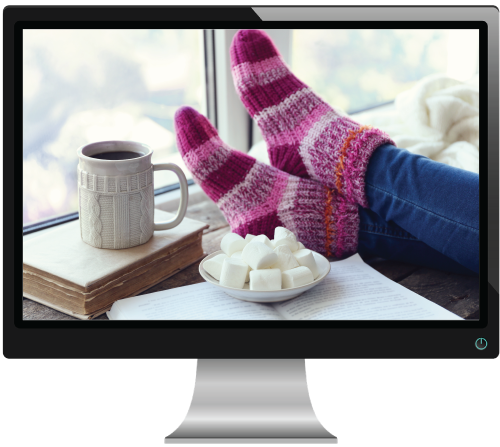 Basic Socks Knit-Along
Knitting socks on a flatbed knitting machine doesn't have to be intimidating. If you can knit short rows, you can knit these basic socks. (If you haven't tried short row shaping ... here's a great place to learn!)