Do you love the look of both knit and purl stitches? Do you love the look of ribbing, but don't need or want the stretch?
Maybe your yarn isn't suited for ribbing, but you still want the texture ....
Flat Ribs are the answer!
Using the full needle rib setup as the basis, flat ribs fabric and hems have unlimited possibilities!
This video introduces you to the technique. The follow up video takes you step by step to mastering it.
You won't look at "plain 'ol" ribbing the same way again!
More Flat rib fun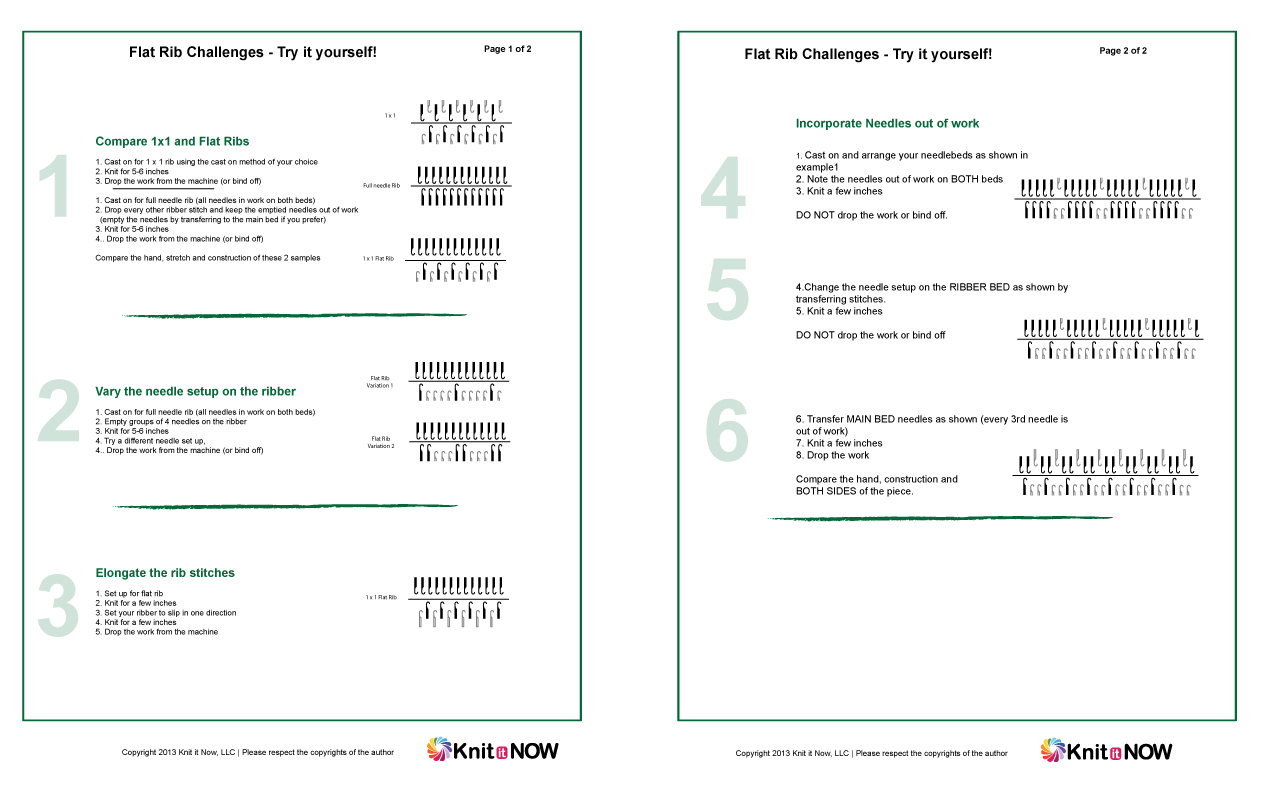 click to download