Great for double-bed knitting. Try 2 ends for single bed knitting.
This yarn is no longer available
Suggested Replacement Yarns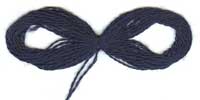 Jaggerspun Superfine Merino 2/18
Superfine Merino, made from fine Austrialian Merino Wool, is a soft, elegant yarn that has traditionally been used in creating garments of the highest quality.
It is a true luxury yarn.
$96.00
per pound
Colors: 3
Weight: Lace Weight
Multi strand - fine, standard or mid/Bulky Gauge
Yardage: 5040 ypp
Put Up: Cone(s)
Member Bonus
Vintage Yarn Index
Lace Weight
Weight:
?
YYP:
Yards:
OZ:
Fiber Content:
Tension:
Machines:

Receive unlimited access to the Yarn Index with your annual membership to Knit it Now
Become a Member Today
Included are all yarn details PLUS replacement suggestions by yards per pound.