Classroom: About Knitting Machines
Machine-Specific Tutorials
Knitting Machines for Sale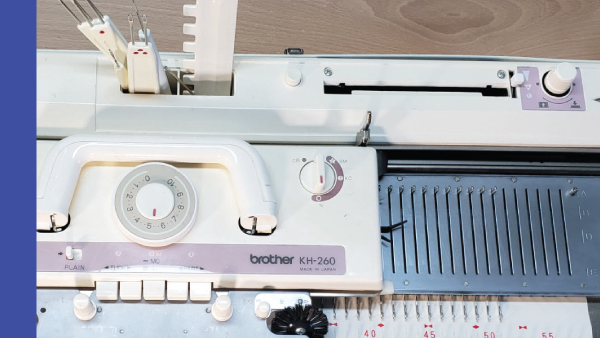 Purchase This Course
Price: $49.99
Basic Member: SAVE 15% on this course
Premium Member: Unlock all Knit it Now Courses
Become a Member Today
The Brother KH260 is the last punchcard bulky that the Brother company produced. It is a workhorse of a machine with everything you need to create beautiful bulky weight knitting.
With this course you will set up and put your Brother 260 to work.
Do you have a Taitexma TH260 or Taitexma TH260L? These are clones of the Brother machine. This course is for you!


Learn about the machine (what are all those pieces and parts?)
Casting on and Binding off
All About Punchcards
Tuck (pull-up) stitch
Slip Stitch
Fair Isle
Thread lace
Plaiting
Knit Weave
Using the Ribber
Full Needle Rib
English Rib
Fisherman Rib
Over 90 minutes of video
Plus cheatsheets and tips and tricks for success with your machine