click to enlarge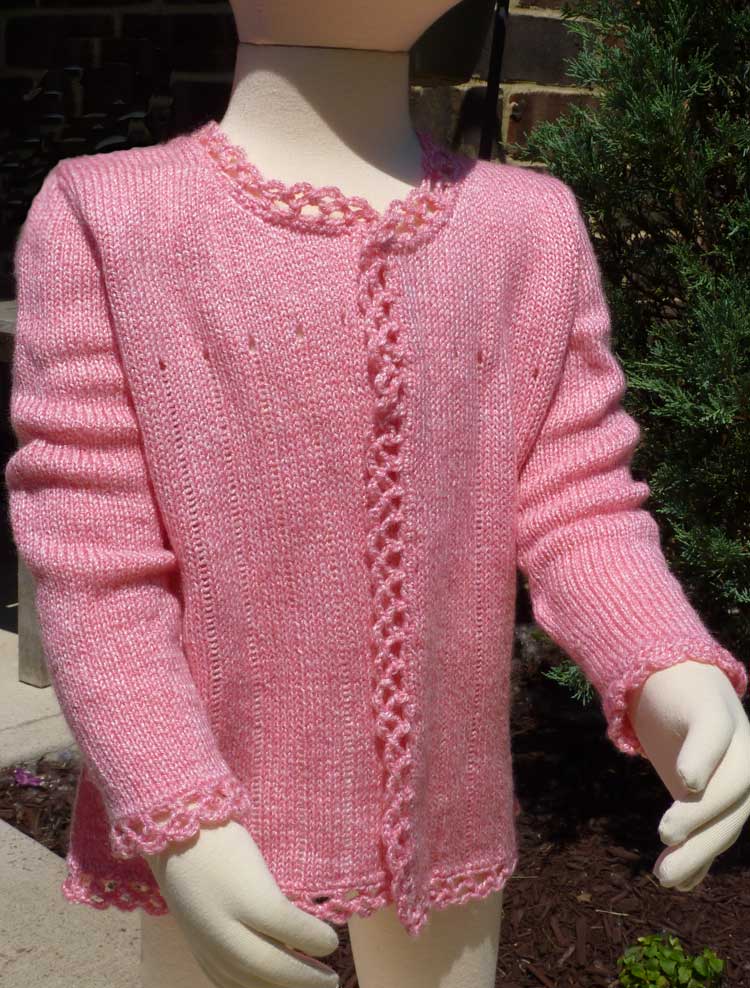 Cardigan
Kids/Baby
Drop Shoulder
Straight Shoulder
Non-Fitted
by Knit it Now
Child Sizes sizing chart
Adorable, basic set in, long sleeved cardigan with round neck and crochet edges. Needle out of work stitch pattern simulates lace.
Easy enough for a beginner, with basic neckline shaping without shoulder shaping.
Add buttons if desired, using the crochet loops as buttonholes.
Wide range of sizes 2 - 16, you will use this pattern again and again!
---
Material Needed
Tamm Bebe - Size 3 used approx 140 grams

Purchase This Pattern
With the purchase of this pattern you will be able to generate this pattern 3 times in your own specified yarn gauges.

Beginner

Subscribers have NO limits on the number of times they can build this pattern