click to enlarge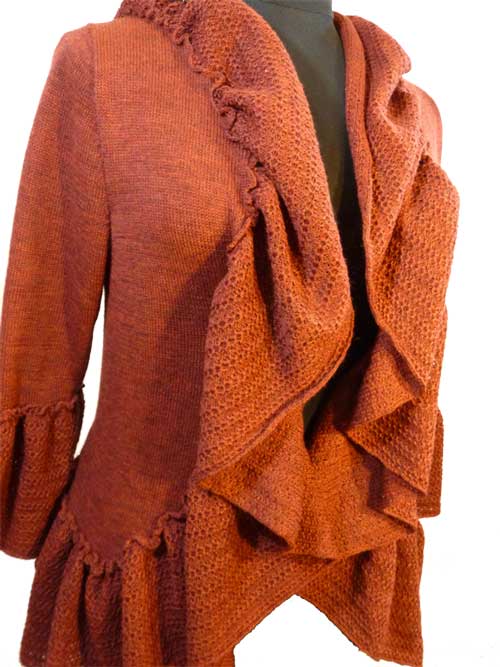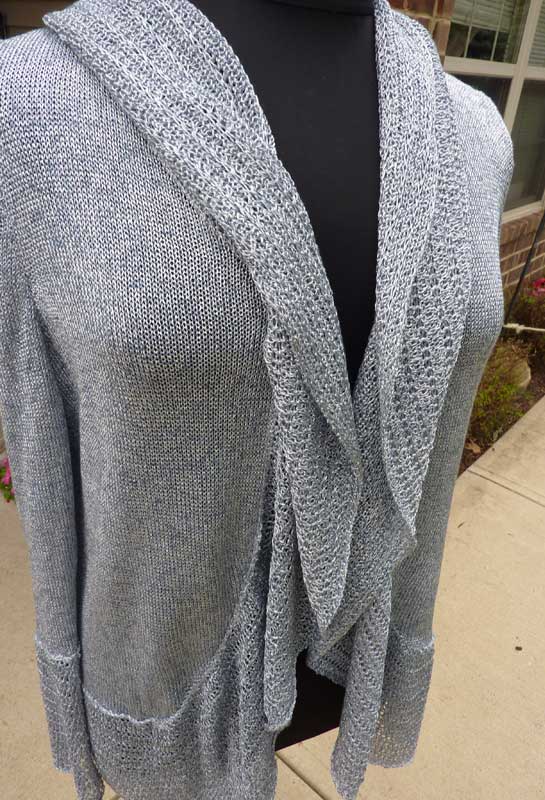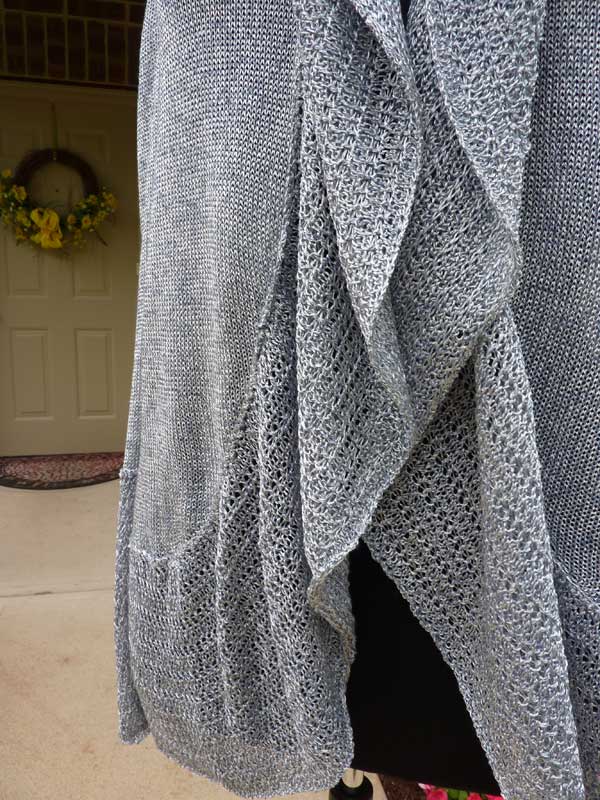 Cardigan
Misses
Set In Sleeve
Round Neck
See other knitters successes
Misses Sizes. sizing chart
The Ruffled Cardigan is a misses hip length, set in sleeve cardigan. The sleeves are 3/4 length. (Instructions for shortening or lengthening are included.)The slightly fitted body is knit in stockinette.
A wide, slightly gathered band knit in tuck lace finishes all the edges. The band creates a beautiful fold back collar and adds a feminine touch to the sleeves.
---
Purchase This Pattern
With the purchase of this pattern you will be able to generate this pattern 3 times in your own specified yarn gauges.
Members have NO limits on the number of times they can build this pattern
GET A FREE Pattern
Share your email address and try a FREE pattern on us.
Join