click to enlarge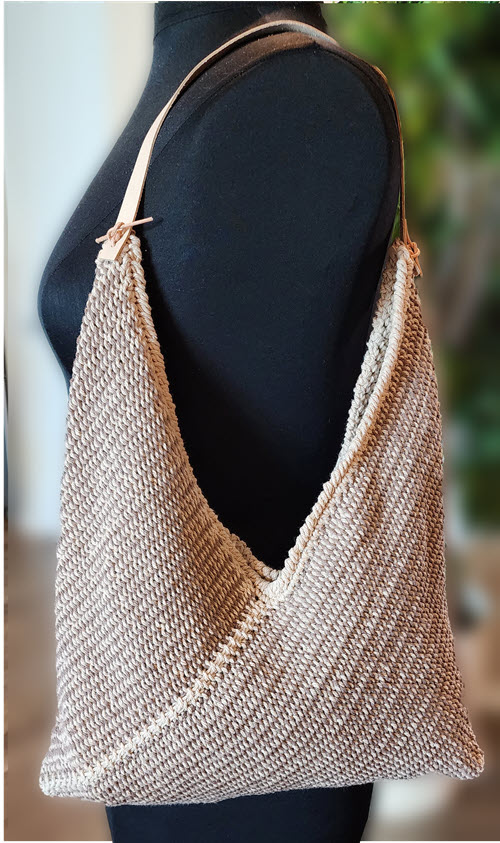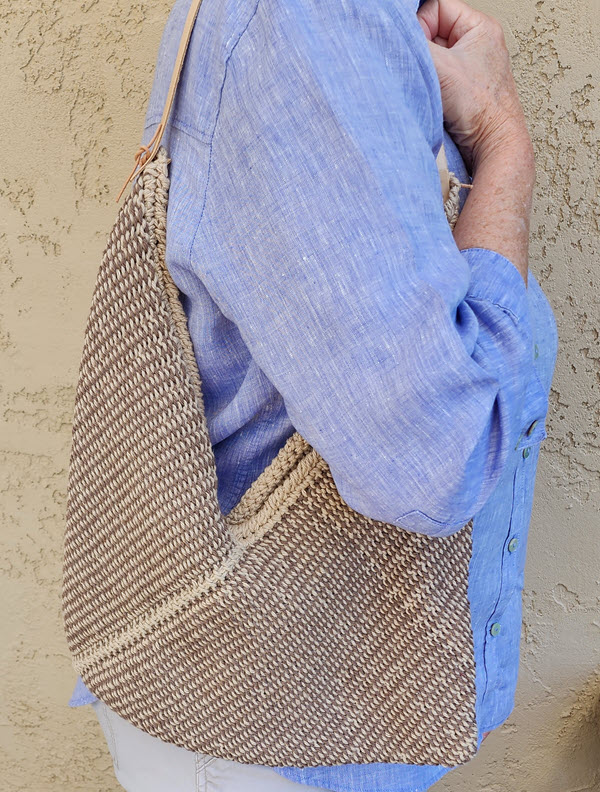 See other knitters successes
by Knit it Now
One Size sizing chart
Fold and Carry a fashionable accessory that is easy to knit. Just a simple rectangle in the stitch pattern of your choice. We knit ours in
Tuck | Pull Up
, and
Knitweave
and LOVE them both!
Clever folding techniques make this a fast, fun and functional project.
The sample is knit with 3 balls of Peaches and Cream (Linen color) on a bulky machine (tension 7) in tuck stitch.
Ours is 15", but with the Knit it Now pattern you can knit yours in any size on any machine with any yarn and stitch pattern.
Leather handles are readily available online.


Purchase This Pattern
With the purchase of this pattern you will be able to generate this pattern 3 times in your own specified yarn gauges.
This pattern is
FREE
with a yearly subscription to Knit It Now

Beginner

Subscribers have NO limits on the number of times they can build this pattern