click to enlarge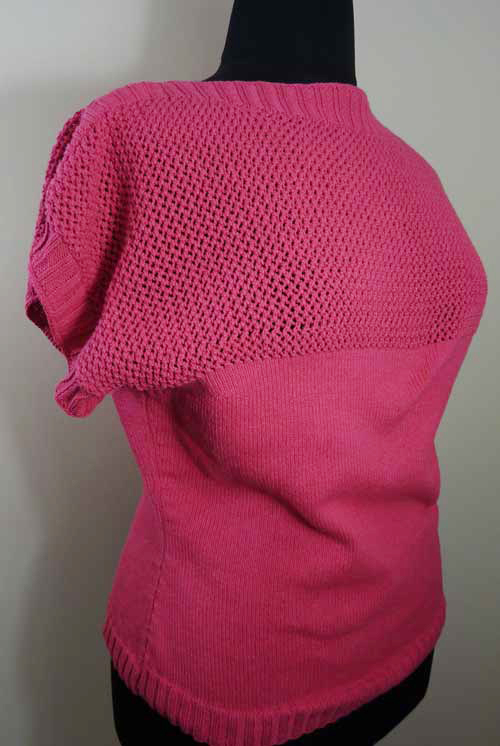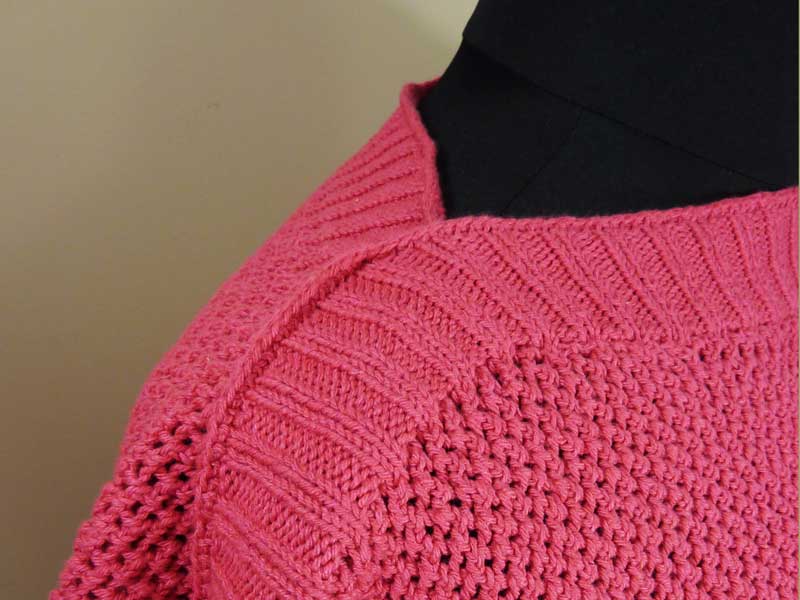 Misses
Pullover
Drop Shoulder
Straight Shoulder
Boat
Fitted Waist
Bateau (boat) neck pullovers are flattering and easy to knit. This design has a slightly shaped front neckline for comfort, optional bust darts and waist shaping.
Instruction is included for bands and ribbing - you choose! Use this pattern as a canvas for your creativity. Knit it as shown with a lace stitch pattern or substitute your own stitch pattern for the yoke. What about stripes... or a novelty yarn?
With the Knit it Now Dynamic Pattern generator, use any yarn and any knitting machine.
---
BONUS VIDEO:
The included "start-to-finish" video offers knitting tips PLUS ideas for other variations on this classic style.
SPECIAL OFFER:
This pattern is included with the Home Study Course, Bateau (Boat) Neck Basics.
Included are instruction, this dynamic pattern, exercises and Home Study Guide all for one low price!