click to enlarge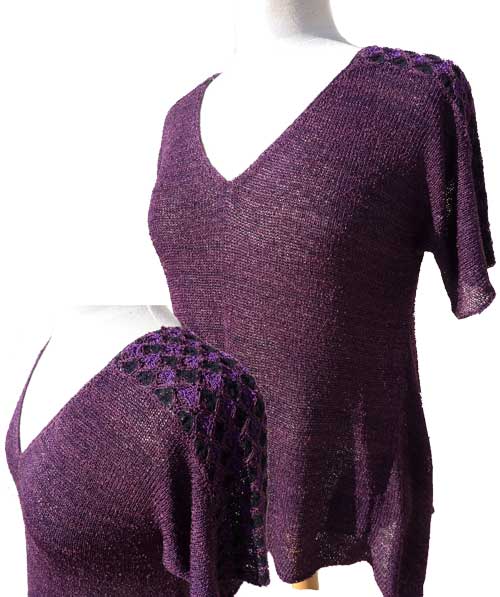 Misses
Pullover
Drop Shoulder
V Neck
Misses Sizes sizing chart
Soft, drapey, V-neck pullover has side gussets to add width and drape at waist and hips. Knit in a soft rayon yarn, this is a flattering design for any figure type.
Honeycomb stitch pattern for the shoulder extensions adds detail and structure.
Decorative, single crochet edges.
Re-mastered for perfect fit
Adjust the neckline, v-neck depth and sleeve length
NOTE: With this dynamic pattern, you can substitute any stitch pattern for the shoulder extensions.
---
Material Needed
This design is best worked in a soft rayon or bamboo yarn that will drop and drape into flattering folds at the hips. DAK file is included for the Honeycomb stitch pattern as well as detailed video instruction.

Purchase This Pattern
With the purchase of this pattern you will be able to generate this pattern 3 times in your own specified yarn gauges.
Members have NO limits on the number of times they can build this pattern
GET A FREE Pattern
Share your email address and try a FREE pattern on us.
Join