click to enlarge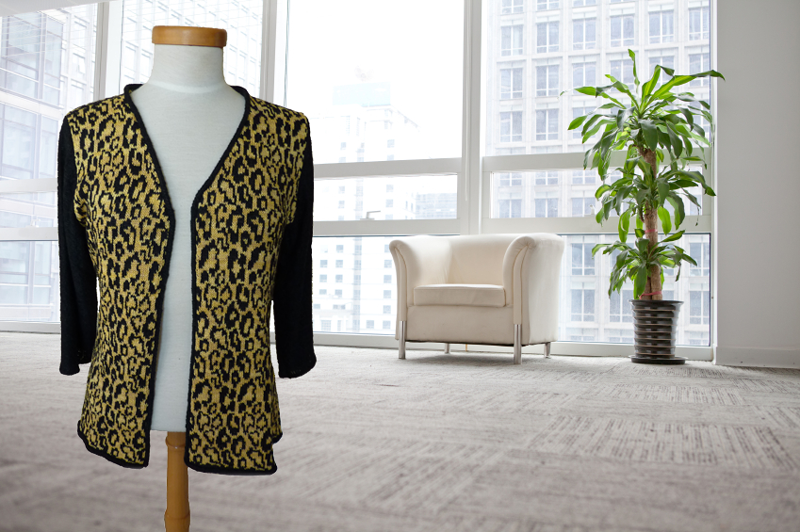 Cardigan
Misses
Set In Sleeve
V Neck
Misses Sizes. sizing chart
Fitted v-neck cardigan with set in sleeves, fairisle leopard print and custom machine knitted trim.
Fairisle pattern is a 24 stitch repeat, perfect for most patterning machines, both punchcard and electronic. Sleeves are knit in slip stitch to bulk up the fabric to match the fairisle weight in the body.
Machine knit hems and edge trim are worked with an unusual rolled edge technique
Hand knit hems and edges are garter stitch.
Finished bust 34.5" - 45"
BONUS 1!
Both long sleeve and 3/4 length sleeves are included!
BONUS 2!
Step by step edge trim technique tutorial
Also Available in
Plus sizes
- finished bust 44" - 65"
Purchase This Pattern
With the purchase of this pattern you will be able to generate this pattern 3 times in your own specified yarn gauges.
Members have NO limits on the number of times they can build this pattern
GET A FREE Pattern
Share your email address and try a FREE pattern on us.
Join