click to enlarge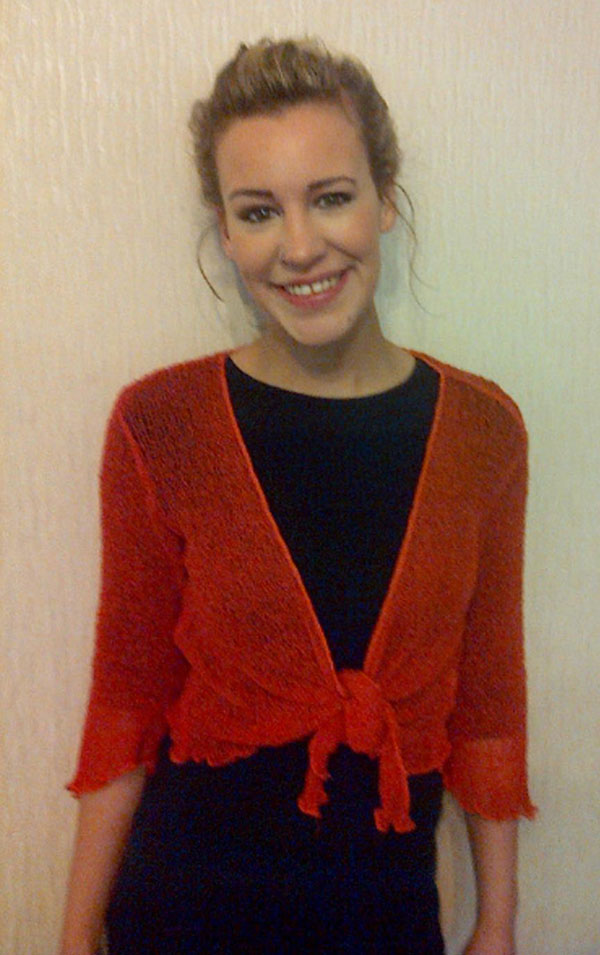 Cardigan
Misses
Square
V Neck
See other knitters successes
by Cathy Serafinowicz
Misses Sizes. sizing chart
Easy knitting, easy construction, comfy fit. This waist length shrug style cardigan is sure to become your favorite.
For quick knitting, the sleeves are set in as you knit them. There are no hems, edges are ruffled with the sewing machine or serger.
This can be a make-it-in-a-weekend project.
NOTE: Because the fronts are designed to be tied (they can also hang open and drape) this sweater is best knit in a lightweight yarn.