click to enlarge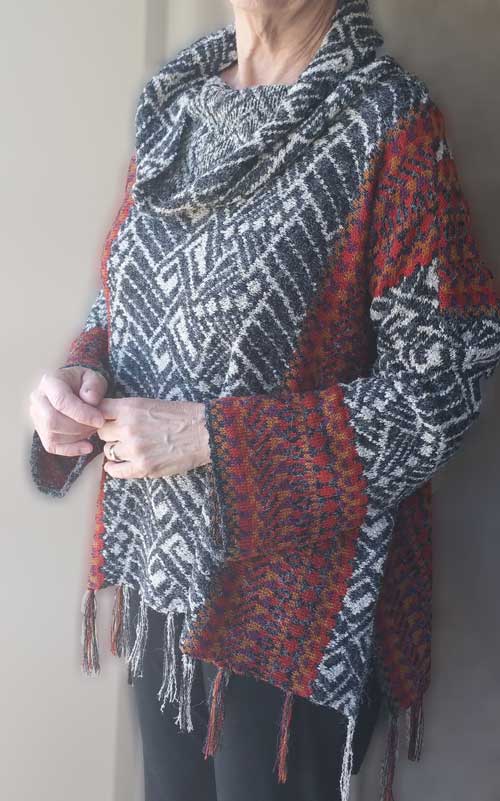 Misses
Pullover
Drop Shoulder
See other knitters successes
S-M-L-XL-PL sizing chart
Simple rectangles and fairisle color interest make this easy-to-knit pullover a favorite!
The pattern includes
2 original fairisle stitch patterns by the designer
(24 stitch repeats).
Knit this in a single color, substitute stripes for the fairisle ... .make it your own!
Knit sideways, it fits a range of sizes with ample ease.
Purchase This Pattern
With the purchase of this pattern you will be able to generate this pattern 3 times in your own specified yarn gauges.
Members have NO limits on the number of times they can build this pattern
GET A FREE Pattern
Share your email address and try a FREE pattern on us.
Join