click to enlarge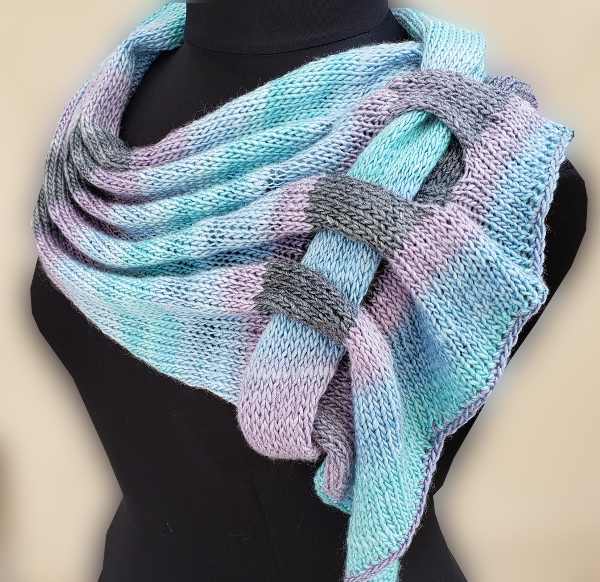 See other knitters successes
Triangular shoulder scarf/shoulder warmer. Inspired by Alpi Alpenrose's hand knit pattern for her "Pfeilraupe", or German Arrow Scarf.
Use any yarn, machine and stitch pattern to create your own.
Skills needed:
Short row increase
Basic Decreasing
Partial Knitting

Purchase This Pattern
With the purchase of this pattern you will be able to generate this pattern 3 times in your own specified yarn gauges.
This pattern is
FREE
with a yearly membership to Knit It Now
Members have NO limits on the number of times they can build this pattern
GET A FREE Pattern
Share your email address and try a FREE pattern on us.
Join