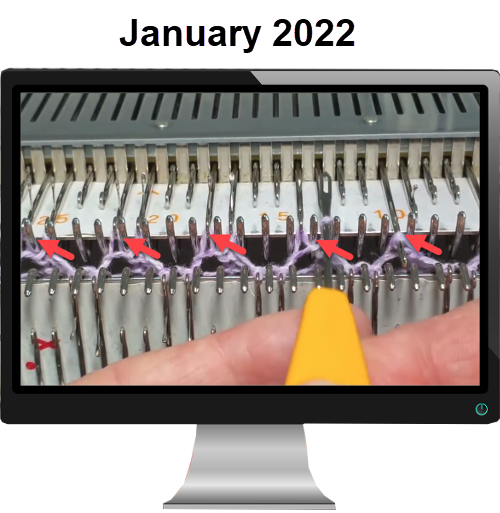 New year's resolution: Use your ribber!
Maybe you've played with your ribber, but it is still intimidating
Have you only used it for 1x1 ribbing on cuffs? .... OMG! There is sooo much more you can do!
Let's dust off that machine, give it a little oil (and love) and get knitting!
Knit-Along Outline