Signature Hats and Caps
The greatest asset of our knitting machine is the ease with which an unusual, personalized gift can be produced. A hat or cap with a signature or a special slogan really conveys a very special "thinking just of you" that is hard to top. This book of patterns is published to compile some different methods to knit in your unique designs.

The patterns all have step-bystep instructions. Some also have diagrams to help explain the positioning of the letters, etc. Several variations are printed of some items to enable you to use the same pattern and knit an entirely different look.
$9.95
each
Put Up: eBook

Digital Download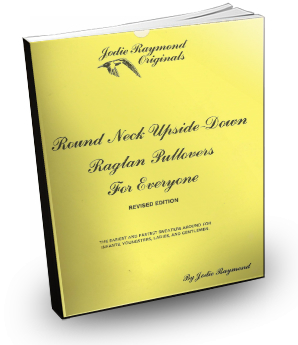 Top Down Raglan - Standard - Round Neck - for Everyone
This "all-purpose" pattern book is for the standard gauge machine and has detailed charts and instructions for pullover sweaters sized for babies, kids and adults of all sizes. Included is a small practice sweater that can be quickly knit to learn the techniques.
$18.95
each
Put Up: eBook

Digital Download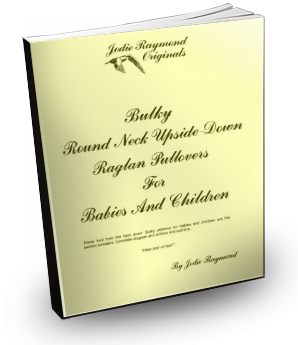 Top Down Raglan - Bulky - Round Neck - Babies and Kids
These 'knit from the neck down' BULKY patterns for babies and children are the easiest sweater to knit! This book includes complete diagrams and written instructions. Patterns are written for 3 different gauges!
$18.95
each
Put Up: eBook

Digital Download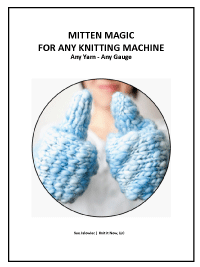 Mitten Magic for All Knitting Machines
Knitting mittens on the machine is not hard and with practice can be fast! In a single knitting session, you can proudly say "look what I made!"

With this book, you can use any yarn and any knitting machine. You don't need fancy electronics or even punchcards. Having a ribber is nice, but not essential.
$24.95
each
Put Up: eBook

Digital Download