Thread Lace
Often overlooked, Thread Lace is an easy technique to create openwork "lace" fabrics with a knitting machine.
It's not fairisle, it's not true lace, but it's a unique stitch pattern
that can create beautiful knit fabrics.
A "mock" lace, knit with one very fine thread/yarn and one thicker yarn. Adding a very fine thread gives the appearance of lace without stitch transfers.
NOTE:
Thread lace knitting is very similar to Fairisle knitting with 2 differences:
Choose a stitch pattern with short floats (1-2 stitches) The YARN is carried behind the "lace" openings (created with the THREAD). If the floats are too long, the appearance of lace is lost


Don't forget End needle selection: If the edges aren't knitting properly, put 1 end needle to "D" on BOTH SIDES with each pass of the carriage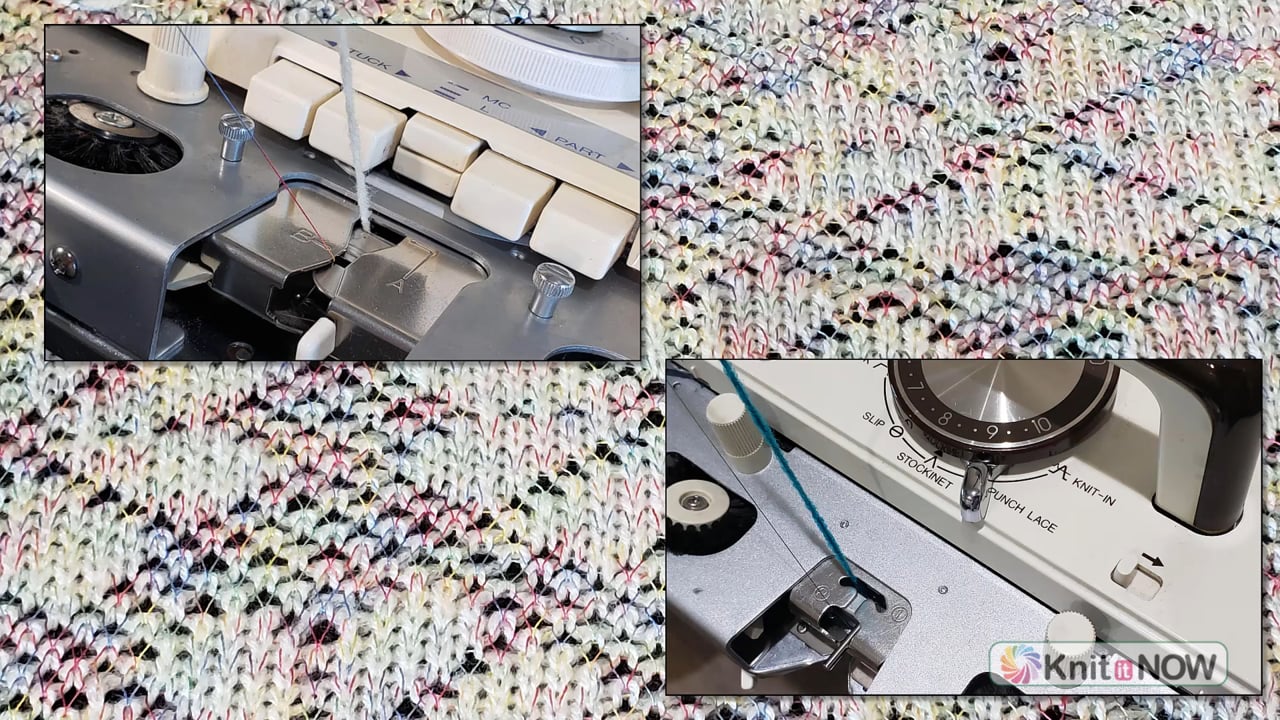 Transferred "real" lace
You don't need a standard machine with a lace carriage to create fabulous lacy, openwork fabrics!
A lace carriage and automatic patterning makes quick work of creating lace, but just a little hand manipulation or even simple gauge changes can give you the look you want.
---
You must be logged in to add your comments