In a recent Machine Knit-Able, we featured the
Glennis Cowl,
a striped cowl that used a beautiful self-striping yarn with a long repeat. Examining the pattern, I noticed that the designer used 2 stitch patterns, the white, vertical stripes (Section 1) had the self-striping colors running horizontally behind them. The designer used a slip stitch to create this look. The main body of the cowl (Section 2) was stockinette with 2 row stripes.
Immediately, my brain said ...
the 2 stitch patterns (slip and stockinette stripes) will have different gauges!
The original pattern gave only 1 gauge and it also stated: "Gauge is not crucial ... )
Arghhhh. Gauge is always crucial - especially for machine knitters!
I proceeded to create a cowl pattern with Section 1 knit the opposite direction of section 2 and both sections knit in 2 row stripes (in the same gauge). No worry about 2 gauges with this pattern.
Not having any self-striping yarn in my stash, I proceeded to knit my cowl in 2 solid colors that clearly show the direction of knitting.
BUT...
Shortly after publishing this Knit-able, fellow knitter Kathryn pointed out the flaw in my logic. Using my Beechnut pattern, she couldn't figure out how to get her self-striping yarn to appear horizontally on Section 1
OOPS!
She was right, in being clever, I missed the entire point of the Glennis Cowl and had to go back to the drawing board.
The result is
the Mix it Up cowl.
I rotated Section 1 in the direction of the original pattern and created a dynamic pattern in 2 pieces, so
we can build the pattern in 2 stitch gauges
.
The pattern calculates the difference in the gauges
and instructs you to knit the pieces so Section 1 and 2 are the same length. Even if there is a considerable difference in stitch gauge between the 2 sections.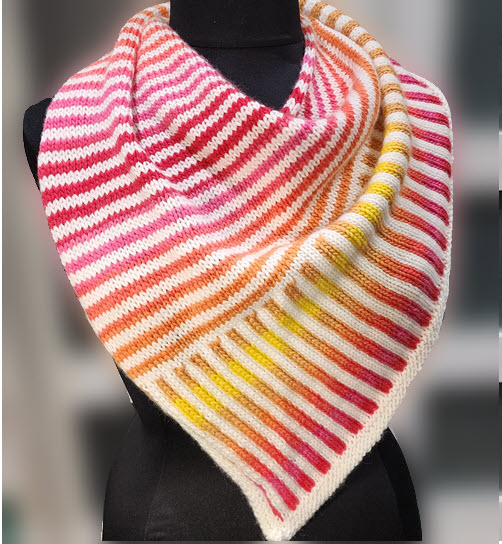 Confused?
you aren't alone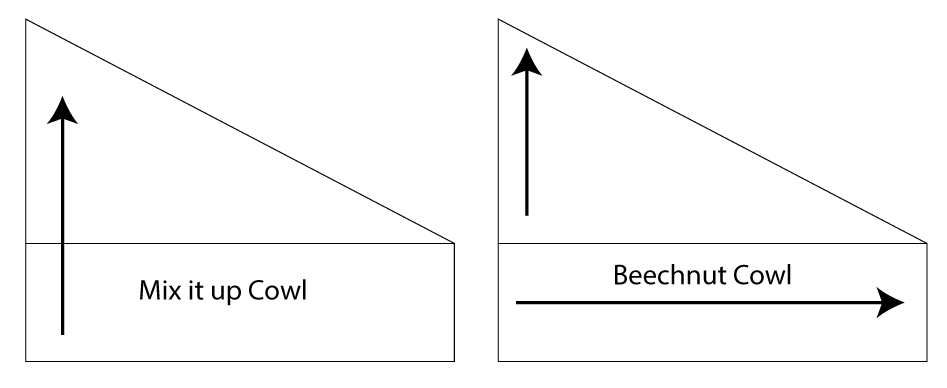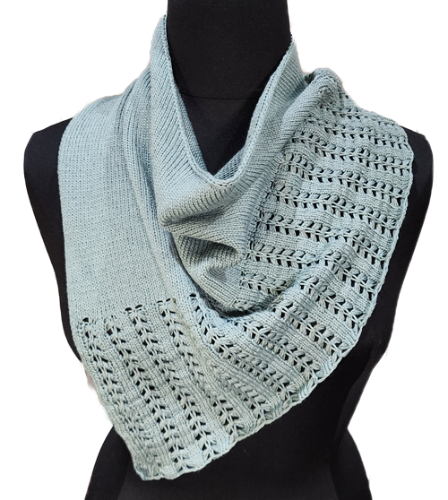 ---
You must be logged in to add your comments