click to enlarge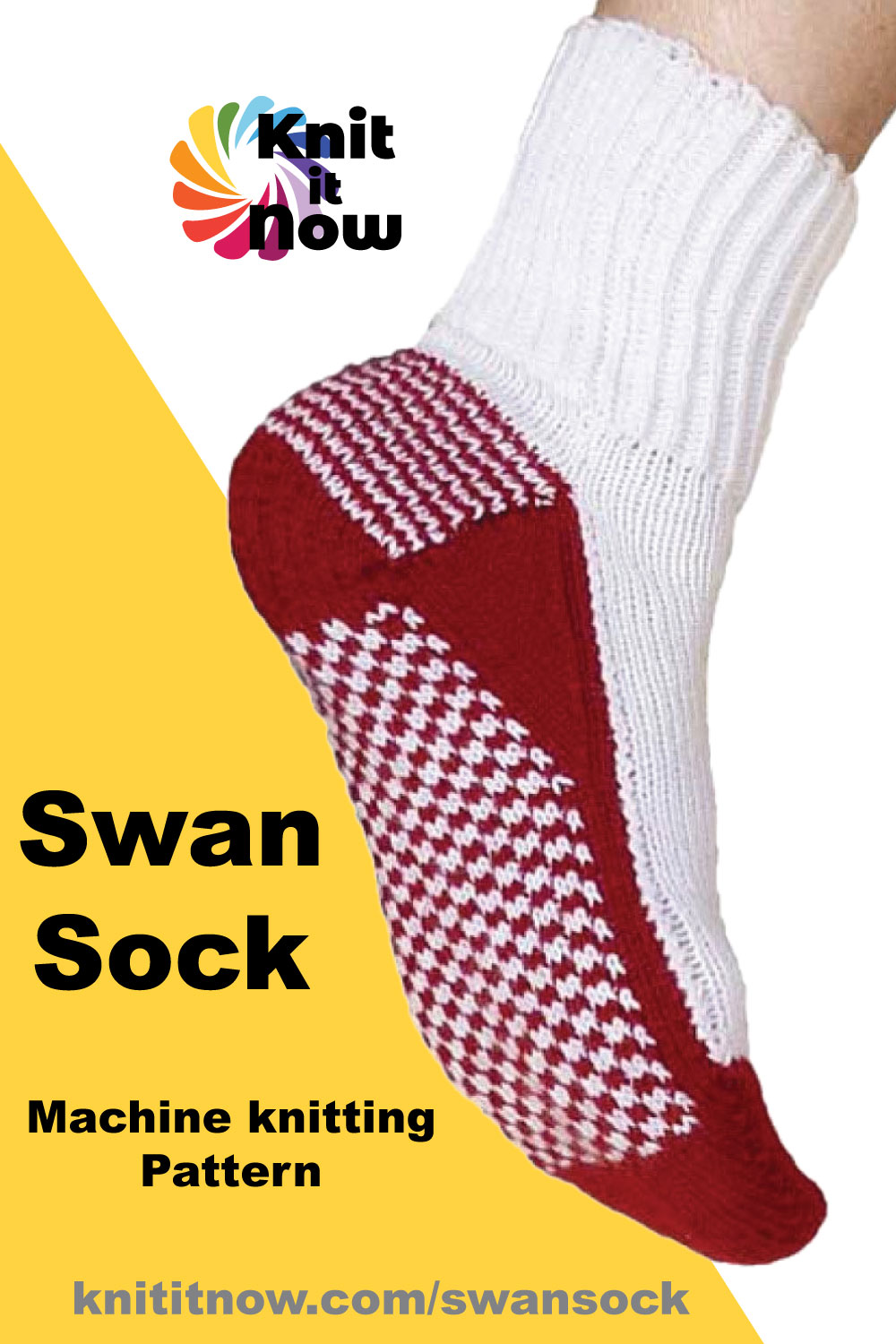 See other knitters successes
Socks sizing chart
Flat Bed, machine knit socks with a gusseted heel that resembles a hand knit heel.
Why are these socks so special?
Knit Fast! Machine knitters rejoice!
Great Fit Gusseted heel is constructed like a hand knit sock
Better Wearing The heel method eliminates the stress points in ordinary short-row machine knit heels.
Greater Durability The slip stitch heel (optional) wears longer.
Comfy Cushioned Foot Bed
Mostly Seamless Sew-as-you-go method gives a smooth, comfortable join on a flat bed machine.
Creative Possibilities The instep and sole can be any stitch pattern
Which Sock Style is best?
NOTE:
For all socks, select the size by the foot circumference. Use the "Perfect Fit" feature to adjust the foot length, leg length and Leg circumference as desired.
---
Material Needed
Any yarn, any gauge


Purchase This Pattern
With the purchase of this pattern you will be able to generate this pattern 3 times in your own specified yarn gauges.
This pattern is
FREE
with a yearly membership to Knit It Now
Members have NO limits on the number of times they can build this pattern
GET A FREE Pattern
Share your email address and try a FREE pattern on us.
Join