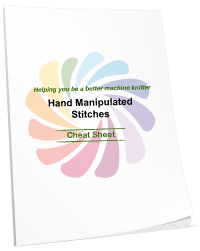 Cheat Sheets for Hand Manipulated Stitch Patterns
With non-patterning machines and any time you want to work a hand manipulated stitch pattern, there's usually a lot of counting of needles involved. Here are cheat sheets to help hand selecting needles a snap!
$4.99
each
Put Up: eBook

Digital Download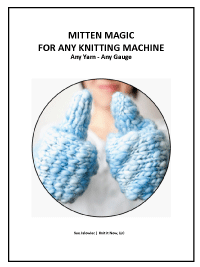 Mitten Magic for All Knitting Machines
Knitting mittens on the machine is not hard and with practice can be fast! In a single knitting session, you can proudly say "look what I made!"

With this book, you can use any yarn and any knitting machine. You don't need fancy electronics or even punchcards. Having a ribber is nice, but not essential.
$24.95
each
Put Up: eBook

Digital Download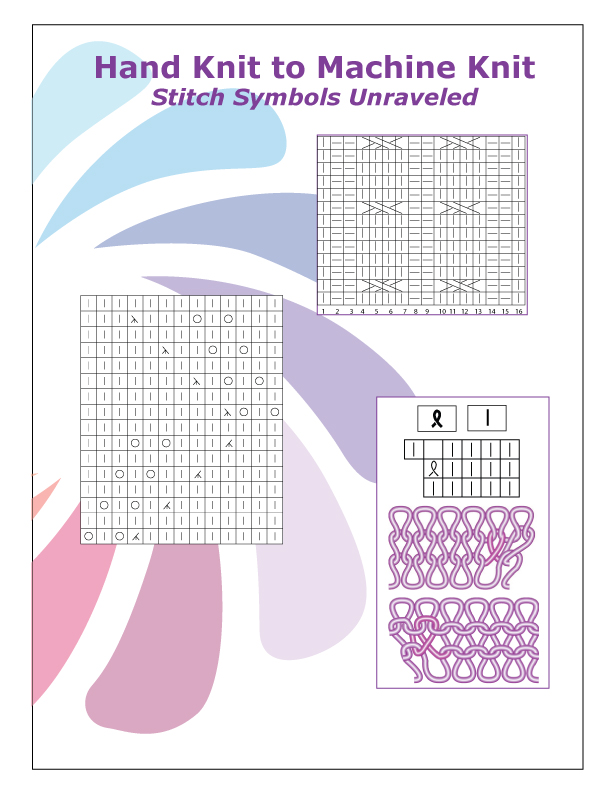 Hand Knit to Machine Knit - Stitch Symbols Unravelled
Reading knitting charts for both hand and machine knitting doesn't have to be mysterious.
Learn to master the skill of reading charts and expand your knitting horizons!
$7.99
each
This Book is Free with a current subscription to Knit It Now.
Put Up: Book

Digital Download