DiPinto Dragon Shawl Kit Knitting Kits
The "Dragon" is the stair-step pattern like everyone's mental picture of a dragon's tail. This is another variation on the "wing" style shawl that is so effective in multicolor yarns that have a long color repeat.

This kit is one size only, and includes the pattern and 3 balls of DiPinto in your choice of colorway.

Based on the Lang hand knitting pattern, the kit includes:
3-100 gram balls of DiPinto yarn
Your choice of colorway
The original Lang HK pattern
This is a high-quality, beautiful yarn from Lang (in balls)
Easy care - washable wool and Acrylic
100 gram balls
8 Gorgeous colorways
A complete Knit it Now step-by-step Course is available for knitting your shawl on the standard gauge machine.
---
Want to use this yarn on your mid-gauge or bulky? No problem! The instructions are easy enough to "translate". You'll get a lighter weight shawl, that will still drape beautifully and keep you warm.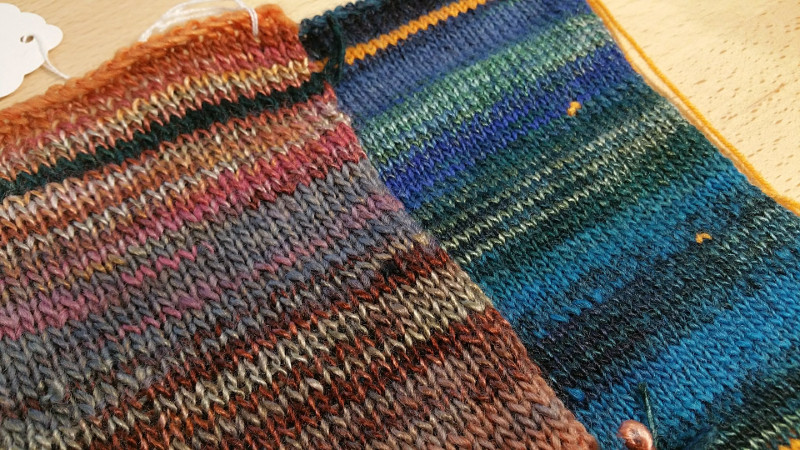 Bulky tension 1 on left - Standard tension 8 on right