click to enlarge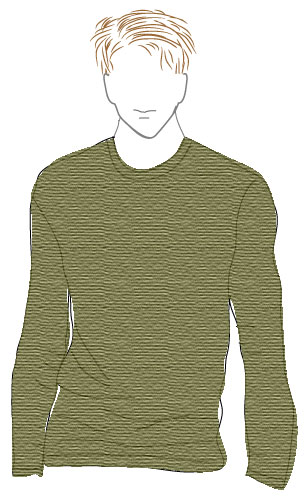 Men
Pullover
Drop Shoulder
Straight Shoulder
Crew Neck
See other knitters successes
by Knit it Now
Men sizing chart
Quick knitting, basic drop-shoulder pullover for the man in your life.
Make it plain or fancy with your own stitch pattern. Work a cut 'n sew neckline or work the included shaping.
Included:
Video: Knitting Faux Garter Bands
Video: Knitting Faux Garter Hems
Video: Streamlined Seam Seams
Video: Seaming - Putting it all Together
Knit it Now Cut 'N Sew Neckline templates
Purchase This Pattern
With the purchase of this pattern you will be able to generate this pattern 3 times in your own specified yarn gauges.
Easy

Subscribers have NO limits on the number of times they can build this pattern