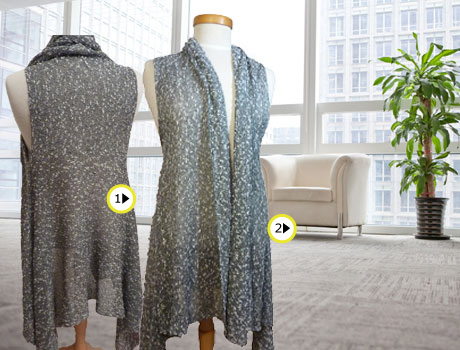 ---



Use any stitch pattern!

Can you knit rectangles? This vest is for you! Knit it with a loose, lightweight yarn with good drape. The fronts fall into soft folds and the back length is flattering for all figures.

Use these simple shapes as a canvas for beautiful stitch patterns (think tuck lace, fashion lace or needles out of work). Employ a textured yarn and let the yarn do the work!